Get Informed
Student Guide
How to Structure an Academic Paper
For many students, writing an academic paper may be a daunting task. Thankfully, there are writing structures to help make writing an academic paper a successful and perhaps, enjoyable endeavor. The information below describes a simple structure that may be useful for many types of academic papers.
Keep in mind as you write your essay, structure is not the only important element of a successful paper. Be sure your content is well organized and you begin your writing well in advance of the assignments due date to ensure you have time to conduct thorough research, write several drafts, and carefully edit your paper.
Accredited online university.
Capella University offers graduate programs designed to take you to the forefront of your profession.
Competency-based curriculum delivers both foundation knowledge and real-world skills, so that what you're learning in your courses is immediately applicable to your career goals.
What is the general structure of academic papers?
Basic academic papers have three main parts: an introduction, a body, and a conclusion . Each of these three parts typically serves its own purpose.
What is the academic paper introduction?
Introduces and creates context for the subject and topic, it describes the structure of the essay, and establishes the paper's central argument or thesis.
What is the academic paper body?
Follows the structure outlined in the introduction and covers topics pertinent to proving the paper's thesis.
What is the academic paper conclusion?
Restates the central argument in a new way, reviews the paper's central topics and main points, and explains the papers relevance and importance.
INTRODUCTION
Introductions are generally divided into three parts and serve three main purposes:
(1) Create context for the subject and topic (2) Describe the structure of the essay (3) Introduce the author's central argument
Creating Context
Authors should ease their readers into their papers by creating context for the paper in the introduction. Authors can create context by giving the readers information illustrating the overall subject, central topic(s), and argument.
Some methods you can use to create context include:
Telling a story
Giving historical or background information
Giving statistics, facts, or other hard data
Offering key definitions
Posing questions pertinent to the topic
Some of the nation's most affordable tuition rates, from a private, nonprofit, NEASC accredited university
Qualified students with 2.5 GPA and up may receive up to $20K in grants & scholarships
Multiple term start dates throughout the year. 24/7 online classroom access
Describing the Structure of the Essay
Describing the structure of the essay may help the reader establish basic expectations for the organization of the paper. This helps them "relax" into the information and notice important details without being distracted by surprise topics and disorganized or unexpected information. This section of the introduction serves as a road-map for the reader—it allows them to proceed with the confidence of knowing what's to come. This portion of the introduction focuses on introducing the central points and describing the authors plan for supporting them. Two common phrases used in this portion of the introduction are:
"This essay will…" "In this essay I will…"
These phrases might be continued using verbs describing the action to be taken in the paper. Some key verbs include: describe, analyze, prove, distinguish, argue, and provide
Introducing the Central Argument
In academic writing, the central argument, or the thesis, is often the most important component of the paper. Therefore, making a central argument successfully and immediately is important.
A central argument is not necessarily designed to convince the reader. Rather, it is designed to make a central claim that the reader, after reviewing the essay, is better equipped to understand. Much of academic writing is designed with the intention of allowing readers to gain a better understanding of a particular subject, just like in this example of an academic paper .
The body of the paper lays out the evidence and information proving your central argument, or thesis.
There are two main things to remember about the body of your paper: first, each paragraph typically follows a particular form; and second, those paragraphs generally follow some of the rules for writing academically
Paragraphs often have three parts:
(1) A topic sentence
The topic sentence lays out the paragraph's topic. It tells your reader what the paragraph is going to be about.
(2) A set of explanatory sentences
The explanatory sentences explain, clarify, and help readers better understand the topic.
(3) A set of analysis sentences
The analysis sentences provide readers with an analysis of the paragraphs importance. They explain the paragraphs relationship to the central argument of the paper.
CONCLUSION
Conclusions generally have three main parts:
(1) Restatement of the thesis (2) Review of the main points made (or topics covered) in the body (3) Explanation of the papers relevance, significance, and importance
The Restatement of the Thesis
The thesis statement captures the central argument of the paper. It is introduced in the introduction and repeated—with new language—in the beginning of the conclusion. It is repeated with new language because the assumption is the readers' understanding of the topic has progressed as the author has made their main points in the body of the paper. Because the readers' thinking has advanced, it makes sense to advance and enhance the language of the central argument. The intention is to provide a deeper illustration of the original thesis statement—one allowing the reader to understand the thesis statement on a deeper level—without losing the original thesis statement's meaning or intention.
A Review of the Main Points and Topics
Many readers may appreciate a recap of the paper's central points and topics. Providing a recap will remind the reader of the work's central themes and help the reader connect the themes to the author's original argument.
Answering the Question, "So What?" Explaining the Paper's Relevance, Significance, and Importance
Academic papers are written for a reason, whether to inform, convince, or explore. Authors should use this portion of the conclusion to explain this reason in depth. Although good writer's will continuously connect their main points back to their central argument throughout their papers, they should not assume these arguments will be enough to convince their readers of the papers importance. Instead, authors should use the conclusion to clearly and powerfully explain the purpose of the paper, how it proves its central argument, and why the paper is important.
Put This Structure Into Practice
Regardless of whether you're pursuing a graduate degree in Education , Nursing , or Business , structuring an academic paper this will help you succeed. Don't forget, that you need to avoid plagiarism, both on purpose and by accident, as this could lead to serious consequences.
If you're still deciding which graduate degree to pursue , check out all of your options on GradSchools.com .
Schools With Masters & PhD Programs
Annie Rose Stathes holds a B.A. in International Affairs and an M.A. in Political Science, from the University of Colorado, Denver. She is currently an instructor of writing at Fort Lewis College in Durango Colorado
Share this article
Take advantage of some of the nation's most affordable tuition rates, while earning a degree from a private, nonprofit, NEASC accredited university
Multiple term start dates throughout the year. 24/7 online classroom access.
Popular Online Programs
Business Administration, Psychology, Information Technology, Human Services…
Sponsored meaning explained.
EducationDynamics receives compensation for the featured schools on our website (see "Sponsored Schools" or "Sponsored Listings" or "Sponsored Results" or "Featured Schools'). So what does this mean for you?
Compensation may impact where the Sponsored Schools appear on our websites, including whether they appear as a match through our education matching services tool, the order in which they appear in a listing, and/or their ranking. Our websites do not provide, nor are they intended to provide, a comprehensive list of all schools (a) in the United States, (b) located in a specific geographic area or (c) that offer a particular program of study. By providing information or agreeing to be contacted by a Sponsored School, you are in no way obligated to apply to or enroll with the school.
Your trust is our priority. We at EducationDynamics believe you should make decisions about your education with confidence. That's why EducationDynamics is also proud to offer free information on its websites, which has been used by millions of prospective students to explore their education goals and interests.
Structure of a Research Paper: Tips to Improve Your Manuscript
You've spent months or years conducting your academic research. Now it's time to write your journal article. For some, this can become a daunting task because writing is not their forte. It might become difficult to even start writing. However, once you organize your thoughts and begin writing them down, the overall task will become easier.
We provide some helpful tips for you here.
Organize Your Thoughts
Perhaps one of the most important tasks before you even begin to write is to get organized. By this point, your data is compiled and analyzed. You most likely also have many pages of "notes". These must also be organized. Fortunately, this is much easier to do than in the past with hand-written notes. Presuming that these tasks are completed, what's next?
Related: Ready with your title and looking forward to manuscript submission ? Check these journal selection guidelines  now!
When suggesting that you organize your thoughts, we mean to take a look at what you have compiled. Ask yourself what you are trying to convey to the reader. What is the most important message from your research? How will your results affect others? Is more research necessary?
Write your answers down and keep them where you can see them while writing. This will help you focus on your goals.
Aim for Clarity
Your paper should be presented as clearly as possible. You want your readers to understand your research. You also do not want them to stop reading because the text is too technical.
Keep in mind that your published research will be available in academic journals all over the world. This means that people of different languages will read it. Moreover, even with scientists, this could present a language barrier. According to a recent article , always remember the following points as you write:
Clarity : Cleary define terms; avoid nonrelevant information.
Simplicity : Keep sentence structure simple and direct.
Accuracy : Represent all data and illustrations accurately.
For example, consider the following sentence:
"Chemical x had an effect on metabolism."
This is an ambiguous statement. It does not tell the reader much. State the results instead:
"Chemical x increased fat metabolism by 20 percent."
All scientific research also provide significance of findings, usually presented as defined "P" values. Be sure to explain these findings using descriptive terms. For example, rather than using the words " significant effect ," use a more descriptive term, such as " significant increase ."
For more tips, please also see "Tips and Techniques for Scientific Writing". In addition, it is very important to have your paper edited by a native English speaking professional editor. There are many editing services available for academic manuscripts and publication support services.
Research Paper Structure
With the above in mind, you can now focus on structure. Scientific papers are organized into specific sections and each has a goal. We have listed them here.
Your title is the most important part of your paper. It draws the reader in and tells them what you are presenting. Moreover, if you think about the titles of papers that you might browse in a day and which papers you actually read, you'll agree.
The title should be clear and interesting otherwise the reader will not continue reading.
Authors' names and affiliations are on the title page.
The abstract is a summary of your research. It is nearly as important as the title because the reader will be able to quickly read through it.
Most journals, the abstract can become divided into very short sections to guide the reader through the summaries.
Keep the sentences short and focused.
Avoid acronyms and citations.
Include background information on the subject and your objectives here.
Describe the materials used and include the names and locations of the manufacturers.
For any animal studies, include where you obtained the animals and a statement of humane treatment.
Clearly and succinctly explain your methods so that it can be duplicated.
Criteria for inclusion and exclusion in the study and statistical analyses should be included.
Discuss your findings here.
Be careful to not make definitive statements .
Your results suggest that something is or is not true.
This is true even when your results prove your hypothesis.
Discuss what your results mean in this section.
Discuss any study limitations. Suggest additional studies.
Acknowledge all contributors.
All citations in the text must have a corresponding reference.
Check your author guidelines for format protocols.
In most cases, your tables and figures appear at the end of your paper or in a separate file.
The titles (legends) usually become listed after the reference section.
Be sure that you define each acronym and abbreviation in each table and figure.
Helpful Rules
In their article entitled, "Ten simple rules for structuring papers," in PLOS Computational Biology , authors Mensh and Kording provided 10 helpful tips as follows:
Focus on a central contribution.
Write for those who do not know your work.
Use the "context-content-conclusion" approach.
Avoid superfluous information and use parallel structures.
Summarize your research in the abstract.
Explain the importance of your research in the introduction.
Explain your results in a logical sequence and support them with figures and tables.
Discuss any data gaps and limitations.
Allocate your time for the most important sections.
Get feedback from colleagues.
Some of these rules have been briefly discussed above; however, the study done by the authors does provide detailed explanations on all of them.
Helpful Sites
Visit the following links for more helpful information:
" Some writing tips for scientific papers "
" How to Structure Your Dissertation "
" Conciseness in Academic Writing: How to Prune Sentences "
" How to Optimize Sentence Length in Academic Writing "
So, do you follow any additional tips when structuring your research paper ? Share them with us in the comments below!
Thanks for sharing this post. Great information provided. I really appreciate your writing. I like the way you put across your ideas.
Enago, is a good sources of academics presentation and interpretation tools in research writing
Rate this article Cancel Reply
Your email address will not be published.
Enago Academy's Most Popular
Old Webinars
Webinar Mobile App
How Academic Editors Can Enhance the Quality of Your Manuscript
Avoiding desk rejection Detecting language errors Conveying your ideas clearly Following technical requirements
Effective Data Presentation for Submission in Top-tier Journals
Importance of presenting research data effectively How to create tables and figures How to avoid…
Demystifying Research Methodology with Field Experts
Choosing research methodology Research design and methodology Evidence-based research approach How RAxter can assist researchers
Manuscript Preparation
Publishing Research
How to Choose Best Research Methodology for Your Study
Successful research conduction requires proper planning and execution. While there are multiple reasons and aspects…
Journal Guidelines
Reporting Research
Top 4 Guidelines for Health and Clinical Research Report
"My research idea is novel and the study design is robust, yet why did the…
Top 10 Questions for a Complete Literature Review
5 Things to Look For on a Research Writing Platform
All About ICMJE That Medical Journal Editors Should Know
Sign-up to read more
Subscribe for free to get unrestricted access to all our resources on research writing and academic publishing including:
2000+ blog articles
50+ Webinars
10+ Expert podcasts
50+ Infographics
10+ Checklists
Research Guides
We hate spam too. We promise to protect your privacy and never spam you.
I am looking for Editing/ Proofreading services for my manuscript Tentative date of next journal submission:
For what are you most likely to depend on AI-assistance?
Questions about Expos?
Writing Support for Instructors
Essay Structure
Writing an academic essay means fashioning a coherent set of ideas into an argument. Because essays are essentially linear—they offer one idea at a time—they must present their ideas in the order that makes most sense to a reader. Successfully structuring an essay means attending to a reader's logic.
The focus of such an essay predicts its structure. It dictates the information readers need to know and the order in which they need to receive it. Thus your essay's structure is necessarily unique to the main claim you're making. Although there are guidelines for constructing certain classic essay types (e.g., comparative analysis), there are no set formula.
Answering Questions:  The Parts of an Essay
A typical essay contains many different kinds of information, often located in specialized parts or sections. Even short essays perform several different operations: introducing the argument, analyzing data, raising counterarguments, concluding. Introductions and conclusions have fixed places, but other parts don't. Counterargument, for example, may appear within a paragraph, as a free-standing section, as part of the beginning, or before the ending. Background material (historical context or biographical information, a summary of relevant theory or criticism, the definition of a key term) often appears at the beginning of the essay, between the introduction and the first analytical section, but might also appear near the beginning of the specific section to which it's relevant.
It's helpful to think of the different essay sections as answering a series of questions your reader might ask when encountering your thesis. (Readers should have questions. If they don't, your thesis is most likely simply an observation of fact, not an arguable claim.)
"What?"   The first question to anticipate from a reader is "what": What evidence shows that the phenomenon described by your thesis is true? To answer the question you must examine your evidence, thus demonstrating the truth of your claim. This "what" or "demonstration" section comes early in the essay, often directly after the introduction. Since you're essentially reporting what you've observed, this is the part you might have most to say about when you first start writing. But be forewarned: it shouldn't take up much more than a third (often much less) of your finished essay. If it does, the essay will lack balance and may read as mere summary or description.
"How?"   A reader will also want to know whether the claims of the thesis are true in all cases. The corresponding question is "how": How does the thesis stand up to the challenge of a counterargument? How does the introduction of new material—a new way of looking at the evidence, another set of sources—affect the claims you're making? Typically, an essay will include at least one "how" section. (Call it "complication" since you're responding to a reader's complicating questions.) This section usually comes after the "what," but keep in mind that an essay may complicate its argument several times depending on its length, and that counterargument alone may appear just about anywhere in an essay.
"Why?"   Your reader will also want to know what's at stake in your claim: Why does your interpretation of a phenomenon matter to anyone beside you? This question addresses the larger implications of your thesis. It allows your readers to understand your essay within a larger context. In answering "why", your essay explains its own significance. Although you might gesture at this question in your introduction, the fullest answer to it properly belongs at your essay's end. If you leave it out, your readers will experience your essay as unfinished—or, worse, as pointless or insular.
Mapping an Essay
Structuring your essay according to a reader's logic means examining your thesis and anticipating what a reader needs to know, and in what sequence, in order to grasp and be convinced by your argument as it unfolds. The easiest way to do this is to map the essay's ideas via a written narrative. Such an account will give you a preliminary record of your ideas, and will allow you to remind yourself at every turn of the reader's needs in understanding your idea.
Essay maps ask you to predict where your reader will expect background information, counterargument, close analysis of a primary source, or a turn to secondary source material. Essay maps are not concerned with paragraphs so much as with sections of an essay. They anticipate the major argumentative moves you expect your essay to make. Try making your map like this:
State your thesis in a sentence or two, then write another sentence saying why it's important to make that claim. Indicate, in other words, what a reader might learn by exploring the claim with you. Here you're anticipating your answer to the "why" question that you'll eventually flesh out in your conclusion.
Begin your next sentence like this: "To be convinced by my claim, the first thing a reader needs to know is . . ." Then say why that's the first thing a reader needs to know, and name one or two items of evidence you think will make the case. This will start you off on answering the "what" question. (Alternately, you may find that the first thing your reader needs to know is some background information.)
Begin each of the following sentences like this: "The next thing my reader needs to know is . . ."  Once again, say why, and name some evidence. Continue until you've mapped out your essay. 
Your map should naturally take you through some preliminary answers to the basic questions of what, how, and why. It is not a contract, though—the order in which the ideas appear is not a rigid one. Essay maps are flexible; they evolve with your ideas.
Signs of Trouble  
A common structural flaw in college essays is the "walk-through" (also labeled "summary" or "description"). Walk-through essays follow the structure of their sources rather than establishing their own. Such essays generally have a descriptive thesis rather than an argumentative one. Be wary of paragraph openers that lead off with "time" words ("first," "next," "after," "then") or "listing" words ("also," "another," "in addition"). Although they don't always signal trouble, these paragraph openers often indicate that an essay's thesis and structure need work: they suggest that the essay simply reproduces the chronology of the source text (in the case of time words: first this happens, then that, and afterwards another thing . . . ) or simply lists example after example ("In addition, the use of color indicates another way that the painting differentiates between good and evil").
Copyright 2000, Elizabeth Abrams, for the Writing Center at Harvard University
How to Read an Assignment
How to Do a Close Reading
Developing A Thesis
Topic Sentences and Signposting
Transitioning: Beware of Velcro
How to Write a Comparative Analysis
Ending the Essay: Conclusions
Brief Guides to Writing in the Disciplines
Quick Links
Schedule an Appointment
Drop-in Hours
English Grammar and Language Tutor
Harvard Guide to Using Sources
Writing Advice: The Harvard Writing Tutor Blog
Departmental Writing Fellows
Videos from the 2022 Three Minute Thesis Competition
Follow @HCWritingCenter
White Paper Structure White papers generally have the following sections: Title — You'll want an attention-grabbing title that clearly communicate the problem you are solving and is appropriate for your target audience. Even for Product Knowledge white papers, it's not a good idea to include the product name in the title. Your title should be benefit, not feature , oriented.
The abstract or executive summary — You may be tempted to put your conclusion at the end, but a white paper needs to grab the reader immediately. Include direct, pithy statements of your position to engage the reader. Although this section provides a short summary of what the paper is about, you need to provide enough detail to satisfy a busy executive while encouraging the reader to continue on to the meat of the paper..
Introduction — Define the issue and provide background discussion while building credibility . Find common ground with your audience and hook them in.
Problem Definition — Don't start selling yet. Thoroughly and completely identify the business problem your technology solves. This section should be entirely from the perspective of the target audience. High-Level Solution — Describe relevant technologies at a high level, including any competing technologies (which you will rebut later). Support your arguments with tables, charts, and graphics. Quote industry experts as needed to bolster your positions. You are educating your target audience on the current state of the art, as well as where your solution fits.
Solution Details — Having thoroughly explained the problem and the general approach to solving it, it is finally time to describe your solution in more detail. You can start selling know, but avoid grandiose claims ; the soft approach works better in white papers. Be sure to show how your solution is vastly superior to the competition. Remember your audience and use appropriate language and level of detail. This is the heart of your white paper and you'll probably want to use case studies or customer testimonials to support your arguments. Business benefits — This section is the soul of your white paper , where you need to grab the reader where he or she lives and provide plenty of assurances that your solution will work for them. Discuss return on investment (ROI), usability, adherence to standards, and speed of implementation. Show you understand your readers' pain and can relieve it. Customer quotes again may be helpful. Summary — A quick summary emphasizes both the benefits of your solution as well as the risks to readers who decide not to use your product or service. Many readers may skip the entire document and read this section only, so write this section as if it were an entirely standalone document summarizing the main selling points about your solution. Conclude with the most important point that you want the reader to remember.
Call to action — You'd be surprised how many white papers either leave this most important section out or fumble it at the end. Emphatically tell readers what you want them to do and how to do it . We're not talking about simply dropping in a contact person's name and telephone number as well as Website, email, and snail mail addresses. We prefer white papers that end with offers — free trial version, free assessment, free gift certificate if you call today, that sort of thing. The White Paper Process Wondering what's involved in getting your white paper written and how to get started?
Find out more . . . Ready to get started?
Movies & TV
Advertising Disclosure
Privacy Policy
How to Structure an Essay?
How to Find a Specialized Lawyer for Your Case: Essential Tips
The Fast and the Furious Franchise Review: A Cinematic Saga of Speed, Action, and Family
6 Ways To Spot Debt Collection Scams And How To Immediately Identify Them
A Debt Payoff Plan That Works: Here Are 9 Creative Ways To Stick With It
Zombie Debt: 5 Ways To Avoid It
The Debt Collector Is Trying To Repossess Your Car? How Is That Even Possible?
How Do Balance Transfer Cards Work? Here Are 4 Excellent Options You Should Consider
Students need to write tons of academic papers of all types with various purposes. The diversity of purposes confuses a lot of young minds. They frequently mess up the purposes and have to rewrite them. Besides, requirements may differ too. Luckily, there are certain similarities as well. If you learn them and find out how to complete them properly, you will save heaps of precious time and will reduce stress. For example, when you write an essay, you can use the same essay structure format. Just make sure it is good and effective enough for you.
The essay layout provides students with clarity on the future steps to be taken. Although you aren't obliged to create an outline of your paper, teachers and professors always recommend doing that. It really saves your time. So, how is an essay structured? Our informative guide is busy with this question and will answer it as clearly as it can.
Why Is It Helpful to Outline the Paper?
Before we get busy structuring an essay, we want to explain to our readers why a good essay outline is beneficial for them. They know that it takes some time to write it. Won't it be a waste of time? The answer is NO! If you have a good plan, it will make the whole process organized. You will never waste a minute pondering what steps come next. Just take a look at your essay's structure to check that. It contains the necessary details and instructions left by you for yourself. Besides, an outline takes about 5–10 minutes to complete.
What Is Included?
Many students surely want to know the way the proper essay structure looks like. We mean the details you can add to the outline. These are as follows:
The main writing stages.
The revision stage.
Time limits for every stage.
Methods and tools you need to apply.
The sequence of facts you want to mention.
Short descriptions for every stage.
You are welcome to add something else if you feel it can help you to organize the process of writing. Yet, we have mentioned the most typical and helpful features for every writer.
Digging into Detail
Now, it is necessary to find out more details about the topic. There may be different essay structures with features added by every student. Yet, there is much in common. The structure of an essay is commonly the same. Let's go through 3 main points, which are:
Introduction. This is the beginning of any essay. Its main task is to provoke the desire to read in your audience. It consists of 3 elements. Firstly, you need to implement a hook that grabs the attention of your readers. It can be anything unique – citation, anecdote, shocking statement, etc. Secondly, you need to provide several general facts on the topic. Thirdly, add a strong thesis statement that clarifies the purpose of your project.
Main body. This is the longest section of any essay. Its task is to develop your main argument by offering plain examples and explanations that are logically related to one another.
Conclusion. The last section should sum up what you've found. Be sure to explain your findings.
These are the main parts of a structured essay. Make sure you write them properly and your success is guaranteed. Your outline is supposed to contain the necessary tips to organize the working process. You have full freedom on the tips you will add to it. Just be sure you understand them, and they organize you.
Drawing the Final Line
How is an essay structured? Hopefully, we have given a clear and good answer in our guide. We hope it really is your guide on getting better grades in college through structuring everything wisely and doing it on time. In the event you need additional information or help, leave an Internet question similar to this: "What service is able to write my essay online? There are many good academic writing services with verified writers. Their knowledge and experiences are enough to teach you how to make good essay structures. They can even outline everything instead of you to give you more time for other essentials.
Buzz has worked as a journalist and ghostwriter for various print-based magazines for more than 5 years. With an experience of two years covering the local news, Buzz has a panache for recognizing, understanding, and decoding retail-based news.
Related Posts
Say Thanks With Flowers
10 Ways to Make Your Writing More Engaging and Interesting
6 Tips and Best Practices to Maximize User Engagement in Your Weather App
Reasons Why You Might Want a Career in the Medical Field
Type above and press Enter to search. Press Esc to cancel.
Informative Essay — Purpose, Structure, and Examples
What is informative writing?
Informative writing educates the reader about a certain topic. An informative essay may explain new information, describe a process, or clarify a concept. The provided information is objective, meaning the writing focuses on presentation of fact and should not contain personal opinion or bias.
Informative writing includes description, process, cause and effect, comparison, and problems and possible solutions:
Describes a person, place, thing, or event using descriptive language that appeals to readers' senses
Explains the process to do something or how something was created
Discusses the relationship between two things, determining how one ( cause ) leads to the other ( effect ); the effect needs to be based on fact and not an assumption
Identifies the similarities and differences between two things; does not indicate that one is better than the other
Details a problem and presents various possible solutions ; the writer does not suggest one solution is more effective than the others
Purpose of informative writing
The purpose of an informative essay depends upon the writer's motivation, but may be to share new information, describe a process, clarify a concept, explain why or how, or detail a topic's intricacies.
Informative essays may introduce readers to new information .
Summarizing a scientific/technological study
Outlining the various aspects of a religion
Providing information on a historical period
Describe a process or give step-by-step details of a procedure.
How to write an informational essay
How to construct an argument
How to apply for a job
Clarify a concept and offer details about complex ideas.
Explain why or how something works the way that it does.
Describe how the stock market impacts the economy
Illustrate why there are high and low tides
Detail how the heart functions
Offer information on the smaller aspects or intricacies of a larger topic.
Identify the importance of the individual bones in the body
Outlining the Dust Bowl in the context of the Great Depression
Explaining how bees impact the environment
How to write an informative essay
Regardless of the type of information, the informative essay structure typically consists of an introduction, body, and conclusion.
Introduction
Background information
Explanation of evidence
Restated thesis
Review of main ideas
Closing statement
Informative essay introduction
When composing the introductory paragraph(s) of an informative paper, include a hook, introduce the topic, provide background information, and develop a good thesis statement.
If the hook or introduction creates interest in the first paragraph, it will draw the readers' attention and make them more receptive to the essay writer's ideas. Some of the most common techniques to accomplish this include the following:
Emphasize the topic's importance by explaining the current interest in the topic or by indicating that the subject is influential.
Use pertinent statistics to give the paper an air of authority.
A surprising statement can be shocking; sometimes it is disgusting; sometimes it is joyful; sometimes it is surprising because of who said it.
An interesting incident or anecdote can act as a teaser to lure the reader into the remainder of the essay. Be sure that the device is appropriate for the informative essay topic and focus on what is to follow.
Directly introduce the topic of the essay.
Provide the reader with the background information necessary to understand the topic. Don't repeat this information in the body of the essay; it should help the reader understand what follows.
Identify the overall purpose of the essay with the thesis (purpose statement). Writers can also include their support directly in the thesis, which outlines the structure of the essay for the reader.
Informative essay body paragraphs
Each body paragraph should contain a topic sentence, evidence, explanation of evidence, and a transition sentence.
A good topic sentence should identify what information the reader should expect in the paragraph and how it connects to the main purpose identified in the thesis.
Provide evidence that details the main point of the paragraph. This includes paraphrasing, summarizing, and directly quoting facts, statistics, and statements.
Explain how the evidence connects to the main purpose of the essay.
Place transitions at the end of each body paragraph, except the last. There is no need to transition from the last support to the conclusion. A transition should accomplish three goals:
Tell the reader where you were (current support)
Tell the reader where you are going (next support)
Relate the paper's purpose
Informative essay conclusion
Incorporate a rephrased thesis, summary, and closing statement into the conclusion of an informative essay.
Rephrase the purpose of the essay. Do not just repeat the purpose statement from the thesis.
Summarize the main idea found in each body paragraph by rephrasing each topic sentence.
End with a clincher or closing statement that helps readers answer the question "so what?" What should the reader take away from the information provided in the essay? Why should they care about the topic?
Informative essay example
The following example illustrates a good informative essay format:
How to write a Term Paper
Writing a term paper is not something that most people want to do. But it's a necessary part of education for almost every college student, and many high school students as well. It's also a task that some students will need to do in their professional lives after they graduate. So if you are one of those who must write a term paper as part of your educational requirements or post-graduation career move, here are some tips for making this process easier on yourself so that you can focus on the job you're trying to get when you've finished your schooling instead.
Choose Your Topic Carefully
Choosing a good topic is the most important step in writing any sort of essay, thesis, or research paper. A good topic will be something interesting to you, that is important to people other than yourself, and will allow you to find plenty of sources of information to support your arguments. Once you choose your topic, it's easy to get stuck repeating the same points over and over again in an essay, since you only have one narrow point to focus on. But with a good topic, there are always new angles from which you can approach your subject matter.
Consider Current Events and Trends for Your Topic
Try looking at current events or trends in society as possible areas for research papers. If everyone else is writing about a particular movie or pop singer, then maybe they're the wrong angle for a term paper while something less popular but more historically significant might be perfect. For example, if your school is planning to honor a particular artist, you may be able to get away with writing about that artist instead of the more popular thing in pop culture. The same principles apply to social issues, historical events, and other such topics. If you can find a less-popular topic but one that is still relevant or important enough to be considered for an academic paper, then go with it if it's something you're particularly interested in.
Divide and Conquer Your Topic: Focus on One Aspect Instead of the Entire Subject
If you think choosing just one aspect of something big like World War II as a theme for your term paper seems impossible because there are so many different aspects that could fill up an entire book, you're right. But there's a way to get around that dilemma. Instead of choosing one aspect, choose a few and look at them from different points of view. For example, instead of writing about the entire war (the "Big Picture"), focus on just one battle instead (or several battles if you have a big enough paper). Write about some small but important detail if it will make your term paper more interesting to write and read. That way you still have plenty of room for research materials without having to fill up pages upon pages with the same information over and over again in each paragraph.
Cite Your Sources Well
One thing that makes some students uncomfortable when writing papers is the need to cite sources properly. It's true that you don't want to copy someone else's ideas exactly, but it is necessary to acknowledge the work of other scholars when writing papers for college and professors expect their students to cite sources properly. To avoid getting in trouble with your professor over this (or being accused of plagiarism by another student), keep track of all the sources you've used while researching your paper so that you will have a list already prepared for when it comes time to write up the bibliography or reference list. You can also start the paper itself by including a short paragraph at the very end where you mention sources and give a brief explanation about why each source was useful (for example, "I used this book because…").
Include an Outline or a Sample of Your Work When You Turn In the Paper
While this may not be something you want to do (honestly, who wants to hand anything they've written over so that it can be torn apart by an English teacher?), including an outline or sample of your work when handing in your term paper shows your professor that you know how to organize information and make sure all parts connect together. It also shows that you are able to follow instructions properly without having to be told multiple times about what is expected and how the final project will look. Even if it makes for a boring example, simply copying out the essay itself with only minor changes (like substituting numbers for words) is better than turning in nothing but blank pages because you forgot, for example, to write the introduction or have one section that doesn't relate to any of the others. By providing something tangible (no matter how much you may hate it), you're avoiding a very embarrassing situation in which your professor has no choice but to assign a failing grade for not turning anything in at all.
Do After-Hours Research With Peer Reviewers
Your school may offer another service besides writing assistance through other students: reviewing completed papers before they are turned into professors or advisors in the student's department. If this sort of peer review is available for your coursework, then take advantage of it as soon as possible even if you are finished writing and editing your term paper already because getting feedback like that can help you identify mistakes or gaps in your research that you had no idea were there. Having another set of eyes become familiar with what will be required for a quality paper also helps to ease the anxiety of handing in something written several months before and not having it look like anything from the current semester.
Keep Everything Separate Between Your School Work and Home Responsibilities
Even though writing is part of learning, it's still work that has been assigned by someone and so it should never be mixed up with personal activities at home such as blogging or social networking, playing video games, watching television, etc., especially while other people are depending on you (for example if you have younger siblings). It can help to create separate study areas for each type of work that you need to do, or at least to designate a place in your home as the "office" where you write papers. It may seem like an unnecessary thing or something that will ruin your fun time, but it will help keep everything organized and make them easier to accomplish all at once.
What is a term paper?
A term paper is a paper of a certain required length written by a student on behalf of an instructor for a designated class. The purpose of the term paper is to demonstrate that the student has researched, analyzed and organized knowledge gained from books or other academic resources.
A term paper should show:
Clear focus;
Solid research;
Good analysis/argumentation;
Proper organization.
The format for writing term papers varies depending on personal preference and instructions given by instructors in their syllabuses. However, it will usually include:
Title page;
Table of Contents following the Abstract (optional);
Introduction – containing your thesis statement (the main point you want to prove);
Main Body divided into several sections;
Works Cited page containing full bibliographical information on sources you consulted.
Table of Contents
The Table of Contents is an alphabetically arranged list of all major ideas organized in the paper. The Table of contents should be placed immediately after the abstract and before the body or main portion of the paper. It gives your reader a clear idea of what will come later, thus helping him/her avoid unnecessary skimming. A table of contents that is too long may appear to have better organization than it actually does; therefore, make sure you use discretion when deciding upon its length. An overly long table risks making your work seem less professional and much more tedious to read.
Abstract in a term paper:
An abstract/introduction should answer all questions that the reader may have concerning your paper. It is an overview of what will be discussed in the body of your paper. If well-written, it will leave no question unanswered for a reader and will provide some idea of why it is important to read on.
A good abstract:
Is not more than 150 words long;
Gives most relevant information without including unnecessary details;
Emphasizes main points;
Contains a series of brief statements;
Body or Main Part of a Term Paper:
The body of a term paper should present evidence to prove your thesis. It generally contains three parts:
Introduction (main point of the work);
Argumentation (supporting points 1, 2, 3,…);
Conclusion (summary).
Introduction : Introduction is meant to build readers' interest and convince them that the topic has enough importance for further study. The introduction should be short (3-5 sentences) and contain a clearly defined statement of what you plan to prove or discuss in your paper. Your main idea should be clear from this section and it must accurately reflect the focus for the rest of your paper.
For example, if you want to write about how Americans have come to view Columbus Day as a federal holiday, but you also think that the holiday has been becoming less popular over time, it will be appropriate to conclude this overview with a statement like "This paper will discuss how Columbus Day became a federal holiday and what factors have contributed to its growing unpopularity."
Argumentation : Argumentation is meant as an explanation of reasons for your position. It should provide detailed, concrete evidence to support your main idea. Do not just make general statements that can easily be challenged by careful readers — instead, back up those statements with reliable facts and statistics (quotations are also permitted in this section). You may begin each point in the argumentation section with either a sentence or only one word if the transition between ideas within sections of the work is clear.
Conclusion : Conclusion is meant to summarize briefly what has been discussed in your paper. It should be longer than the introduction, but not so long as to outdo the rest of your work. You may use a number of techniques in this section:
Simply re-stating main thesis statement from the introduction (but in a slightly different way — perhaps stating it more clearly);
Explaining why this topic is important;
Presenting statistics on overall importance;
Making an appeal for people or institutions to act on this information (for example: presenting evidence that students have changed their minds about Columbus Day).
Works Cited Page : The works cited page must contain all sources used in order to support your theses and is placed at the end of a term paper. Sources cited should be used only as evidence to prove your thesis or points made in your work; they must not be included simply to quote someone else's thoughts or opinions.
How to write a term paper step by step
Here are the steps involved in pre-writing a term paper:
Identify a great topic.
Discover what information is available on your chosen topic using indexes, referral librarians and the library catalog. The Internet is also a good starting point for locating more current information than you can find in printed books and journals.
Collect all secondary sources of information (books, articles, etc.) that are related to your subject. Secondary sources will be used to write annotations about material in your research collection.
Decide how many sources you need for each annotation or paragraph by keeping two things in mind: 1) that no more than 20% of the pages you read should come from one source, and 2) that at least half of your sources must be from items published since 1993. Keep track of your sources using a bibliographic database like Endnote.
Make an annotated bibliography for each source. Annotating your secondary sources means labeling information with such identifiers as author, title, subject headings (including keywords), call numbers and page numbers so that you can easily go back to it when you're writing later drafts of your paper.
Find more information by going to the library's reading room or special collections. These are areas where only researchers are allowed to go; they contain materials designated by the library as rare and valuable in terms of research.
Make a plan for collecting all material or information related to your topic, for example, making an outline. An outline is a tool for writing papers by organizing your thoughts about a topic into main ideas and subtopics such as the body of an essay.
Find additional sources of primary material (letters, diaries, photographs). Primary sources are original materials that provide information firsthand about events or experiences.
Make photocopies of valuable items in your collection to use in the library rather than haul everything back and forth.
Take notes on all research activities, including visits to special collections and reading rooms. Note-taking will help you retrieve information later when you're ready to start writing.
Now that you have all the resources you need to start writing a term paper, let's get to the actual writing process.
Actual term paper writing:
Here are the steps involved in writing a term paper:
Verify that the topic is okay. It's very important to choose only those topics which you genuinely like.
Research your topic. If required, take guidance from your professor as well for this stage.
Plan it out by making an outline of what you are going to write and how you will write about it.
Now start writing your final paper: Start by stating the name of the assignment/paper, followed by an introduction that gives a good insight into exactly why your research is interesting and relevant (if desired). Then state exactly what you are going to cover in your paper.
Make subheadings that divide your paper into various parts. Start with the subject you are going to cover in each section. Use bullet points as shown above.
After this, write materials for all the sources of research material that you have collected during the pre-writing section. If required, take help from your professor or seniors.
Include a list of references
Proofread your term paper to get rid of grammatical errors.
Steps for writing term paper from scratch are given above according to our personal experience and views. Please note that these steps may vary depending upon the choice of topic and other requirements. To get more information, please feel free to contact us at our support desk or ask any question at our term paper writing service if you are not able to follow these steps for writing term paper from scratch as given above.
Hints for Writing a Term Paper
Here we will discuss about how to write a term paper. There are some important points that students should keep in their mind while writing a term paper, including the following:
Choose your topic wisely. The chosen topic must be related to your course and current academic year.
Use quality sources only because it has greater impact on your grade while writing a term paper.
Place footnotes and references properly and adequately.
Make sure that you have covered all the points given in your outline and plan for writing a term paper.
Avoid plagiarism because it is directly related to academic failure.
It is recommended that you take help from others (teachers, classmates etc.) as much as possible while writing a term paper.
Look for resources like library, online sources, eBooks, journals or articles which contain relevant information on your topic. After reading each of them carefully select those sources which are beneficial for research and provide quality information about your research topic.
Never depend on just one source if you can find more than one useful resource.
Follow step by step methodology given above: initial, intermediate and final planning, finding relevant information from internet or any other source as well as writing the whole essay.
As an undergraduate student you should read all your course materials and take notes of everything which is required like: definitions, formulas, graphs etc. You can even take notes while taking class lectures and listen attentively.
Basic Term paper format example
You can not understand how to start a term paper or even write a good research paper if you don't know how to write a term paper format that is acceptable in your school or college.
The paper format is different in most of the schools and colleges but they are somewhat similar. Therefore you should learn to write a simple term paper format because it would be helpful for you to understand how other formats are being written.
In this article I have described what things you need to include in your term paper format and also it includes some samples that you can use while writing your own term paper.
Here is a list of the sections in basic term paper format:
Title page – The title of the paper which is written in capital letters and centered. Title page should be 2-3 lines long. The title page includes the title of your paper, writer's name, institution where you are studying and department through which you are working on your term paper.
Abstract – Abstract is the first page of a term paper. An abstract should be 1-2 lines long and it contains only important points. Abstracts are used in research papers, journal articles and dissertations.
Table of contents – A table of contents that includes all the sections and subsections in your term paper.
Introduction – This is a short statement which defines what topic you are going to discuss in your term paper.
Main Body – This section contains all your arguments or supporting points for writing about this topic. You should support your research with relevant examples or other references so that it can attract the reader's attention.
Conclusion – This is a brief description which tells readers why they must read this term paper. Conclusion should not be longer than 3 lines if possible, but it depends on how much information you want to give from your conclusion.
References page – References page also called as bibliography (in UK) contains list of all the books, journals, websites etc. that you have referred in your term paper. This page is separated from your main body of the term paper by placing a blank page between them.
Appendix – This is also a separate page which contains raw data that is not relevant to your research or any other additional information you want to share.
Now you know how to format a term paper in the right way.
How to choose a term paper topic
Choosing a topic for your term paper can be a bit of a challenge. Sometimes, even after putting together an extensive list of topics, you may find that none really catch your interest enough to pursue as term paper material. The best way to deal with this is to come up with some criteria for choosing term paper topics. By doing so, you can narrow down the field and ensure that your topic will be a good one.
The first step in choosing a term paper topic is to identify your audience. If you are writing for an academic class, the professor will likely give you some guidelines to follow. For instance, if the course includes a research paper portion then he or she may specify which kind of paper is required (expository or argumentative) and give guidelines as to length.
Also, there are some general criteria that most professors look for when assigning term papers:
they want students to think outside of the box;
they want students to be creative;
they want students to learn how to do research;
they don't want them simply regurgitating existing works on a particular subject.
Another good resource for choosing your term paper topic is your school's library. If you are a student at a large university, chances are the library has one of the largest collections in the area. The librarians will know which topics have been covered thoroughly and which ones haven't been touched on at all so make sure to ask for their help!
The best way to narrow down your list of possible choices is to keep it manageable. Write down all of the ideas that come into your head but stop there instead of adding 50 more because they seem cool. Once you have separated out the vague and unhelpful ideas from those with some potential, choose five or ten that look like they could work as paper topics. Don't try to cover too much ground. It's better to focus on a common theme or idea and see how it develops over time than to try to say everything you know about 20 different issues in one paper!
There is no need for the actual topic of your term paper to be brand new. If there is a subject that interests you, chances are others have also been interested by it at some point or another. Even if no one has written a term paper on it before, there are likely dozens of articles available on the topic for you to use as research material. Just make sure you don't want to tackle something so obscure that not many people will be able to relate because then no one would have any knowledge to contribute when writing your bibliography!
How to pick good sources for term paper – 15 tips
Research is a key aspect of writing term papers. The sources you use in your paper will determine the quality of content. There are many online resources for finding relevant sources, but it's easy to be overwhelmed by all the available options.
When looking for a source, it's important to consider the following questions:
Is it reputable? Check for any online reviews of the website or book.
Is the content written in a style that is suitable for your paper?
Is there an appropriate balance of sources that provide different perspectives on the topic?
Does it clearly state its own bias?
Are there any additional sources of information that will provide more depth to the topic?
Is the content well-supported by credible sources and reliable facts?
Is it current or is it a historical account?
Is the author/creator of the source known for providing factual research? If not, what experience does he or she have with the subject matter of your paper (i.e., expertise)?
How long has this source been available online and in publication formats (printed journals, books, etc.)?
Has this source been cited by other credible works on the subject matter of your paper?
Does the source include original research or is it mainly a summary of other sources?
Can you find this information elsewhere without having to pay a fee for access (i.e., a subscription)? If not, will the material be available if you purchase it?
Is the content already formatted in an easy-to-read typeface and font size?
Does it contain any offensive language or pictures?
Does it meet your writing style needs by providing adequate details and examples of similar topics in previous publications that support its current topic more in depth than your paper requires?
13 Acceptable sources to use when writing a term paper
Acceptable sources for a term paper include:
Scholarly journals
Books and publications by credible people
News articles online from a trusted source (i.e., not an opinion blog)
Websites that have been reviewed positively by other users
Other scholarly studies on your topic of interest
Statistics published in reliable sources (i.e., U.S. Census Bureau, the World Health Organization)
Recorded interviews or speeches using reputable websites like YouTube (with relevant citations or links to the video if you cite it in your paper)
Your own research and experience with your topic area if you're writing about something you are knowledgeable about and can provide citations to support what you write.
Credible books that are available in an online database or library (online versions of the book may be limited unless you purchase it). If you choose a book from the library, check to see if there are any print copies available at a branch near you. Sometimes, print versions can have better content and support for your term paper than what is available online.
Print journals that are not accessible through databases (You need permission to use them.) – For example, some scientific journals require payment to access them via a subscription service or on the journal's website. Unless you have access to an institutional subscription, ask your teacher if they will provide this resource for you as part of the assignment.
Government documents and congressional reports (again, check to make sure you can use them)
Experiential journals written by credible people – Not just for English classes, this can be a great source for other classes or projects that require you to conduct original research on your own experience or observation. Ask permission from the author before using their content in full in your paper. Otherwise, ask if you can use one quote as an example of what something they did was like or how it made them feel at the time of writing; however, note the author's name and whether they granted you permission to use a specific quote. If not, paraphrase what they said instead with appropriate citations in the References and Notes section.
For scientific term papers – only use results from credible sources (i.e., peer-reviewed journals)
What is a scientific term paper?
Scientific term papers are usually written about scientific topics. The purpose of these papers is to present the body of knowledge that has been gathered about a subject. Term paper writing, in general, is an important skill for anyone pursuing higher education. It takes time to research, write and revise term papers. This is why students are encouraged to start working on them as soon as their college freshmen year.
What subjects can you find a scientific term paper on?
There is a broad range of topics that can be covered in scientific term papers. Some examples include: organic chemistry; physics; astronomy; kinematics (the study of movement); genetics; business management; oceanography; food science and technology or any other course your instructor has deemed relevant for the subject at hand. It's worth noting that not all courses have term papers assigned to them. For example, an English class won't need one if its focus is on literature rather than language use. That's because every field has its unique sets of rules that determine what makes for a good paper.
What does a scientific term paper look like?
The format of your term paper largely depends on the field in which it's written and the instructions given by your instructor. In general, however, you'll need an introduction, body paragraphs with supporting information and a conclusion. These are all crucial for creating a solid foundation from which to write your entire project upon. By using this strategy you'll be able to create consistent ideas that will provide readers with valuable insights into the topic at hand.
Term paper outline example
A good term paper outline includes seven elements:
An introduction : explains what the subject of a term paper is about,
Two main sections ; one for each general part of a term paper. Each section should be divided into three or four parts (sub-parts), which support your main idea and are logical to analyze in your research topic. Within a sub-part you can put illustrations (examples, specific cases) that prove the five W's (who, where, when, why and how). A pure example is not enough! The reader has to see the problem first hand before getting to know what solution it has. For example, many universities prohibit students from giving examples from their own personal experience. If however you have this permission then use it because it is a very effective way to get your message across.
Conclusion : brings the whole term paper together and restates main ideas, explaining why they are important because they help solve certain problems or reinforce positive situations.
The following short paragraph example shows you how this works in real life:
"Shakespeare created characters like Falstaff to show that people could be funny as well as evil. This unreliable joker became the focus of many plays, as if he were part of an antihero series on television."
Introduction : The introduction consists of two sentences which define what you will write about (Falstaff) and also reveal the four types of information which exist in every term paper (main idea, sub-division into parts, illustrations). The first main part has a sub-part for each type of information on Falstaff. The remaining three parts of the introduction serve to introduce what you will write about and also say why it is important (Eureka!) .
Conclusion : The conclusion restates the importance of Falstaff in helping solve certain problems or reinforcing positive situations. It is like saying "And finally …", "I hope you enjoyed reading this term paper: if so, click here to share its URL with your friends …" This brings us back to where we started – paying attention to the five W's!).
Footnotes : they should be used in order to confirm facts and give evidence when you make an argumentative point! Also include a short preface paragraph that introduces readers to the situation/person your footnote is about.
References : they should be used to back up all facts and to give credit where it is due. You might also include bibliographies at the end of term papers (in addition to footnotes).
In-text citations : they should not only be used in footnotes or bibliographies but also inside paragraphs whenever you refer to a specific person, book, movie etc.
Resources and term paper samples
Here is a comprehensive list of term paper writing samples available for free online. Click on each link to read the example term papers and college final papers:
University of Delaware – Samples
University of Utah – Paper Guidelines
University of Nebraska – Lincoln
Tulane University – Guide
http://www.soest.hawaii.edu/oceanography/courses_html/OCN201/Labs/TermPaper/PAPERPres.pdf
https://departments.kings.edu/library
What is the structure of a scientific term paper?
The structure of your scientific term paper largely depends on what your instructor has assigned. It may be that they have given you a list of topics to choose from and asked you to write about one of them. Alternatively, they may have required you to find certain materials online and create an annotated bibliography with sources cited. In either case, there are some broad guidelines for completing these tasks successfully:
Introduction : this should establish the focus and relevance of your research topic within the broader field in which it belongs (you will often find introductions labeled as 'background')
Body Paragraphs : these provide support for your thesis statement by using evidence gathered through research. It's important to note that each paragraph should have a topic sentence (this is what supports your central claim). Paragraphs should also be ordered in a way so as to build up to an argument
Conclusion : this summarises the main points you want your readers to take away from the paper and it includes any further claims you may wish to make
Annotated Bibliography : if this is required, it will either be included at the end of your paper or separately. If used at the end, then references are cited within. The purpose of including them here is to show that you've read enough about the subject matter and found enough evidence that supports your claims for writing the term paper in question. A bibliography should not be used to extend the term paper in length.
Term paper writing tips – How to write a final paper effectively
Here are various professional tips that will help you write a grade winning term paper or final paper.
When creating your thesis statement it's important to focus on what you want to prove. In most cases, this will be linked to an assignment given by your instructor. If that is the case, then take their requirements into account and use them as guidelines for writing up your topic sentence and subsequent paragraph summaries (also known as body paragraphs).
Divide your project by chapters and sections; within each section create headings and subheadings so as to make topics easy to navigate.
Think about using graphs where appropriate and consider where images might fit into the project. By doing this you'll create a solid outline that ensures little is left behind when you begin writing your term paper.
Use at least 5 academic sources that are cited within the text (peer reviewed journals are preferred) OR 2 peer reviewed journal articles and 3 books or chapters from edited volumes OR 4 peer reviewed journal articles AND 1 book chapter.
If you use materials that are not in your native language, then make sure to provide an English translation or transliteration of the title and author(s).
Provide a list of all languages that have been used throughout the project.
To avoid plagiarism, make sure you do not borrow content from any other term paper/article.
You cannot use Wikipedia or similar scientific/technical encyclopedias as sources for your work.
Follow a general structure: introduction; body paragraphs (following national guidelines); conclusion including bibliography (make sure to reference all academic sources properly according to APA format).
Need Academic Writing Help?
Hire a Writer Now
Weissman is a former New York City TV producer who went to Silicon Valley to help CEOs improve their pitch presentations.
With his help, they developed their stories, practised their pitches, and raised millions in venture capital.
Among Weissman's nuggets of wisdom:
Don't show oodles of text on the screen. If you want to write a document, use Word. Then give it to audience members after your talk.
Less is more. When in doubt, leave it out. Stop cluttering up your slides.
You get 4 bullets per slide and 4 words per bullet . That's it, that's all.
I highly recommend his book for anyone who gives presentations. And much of his advice applies to writing white papers as well.
On to the list of structures
Now here's that list of 16 possible structures for a presentation. All these apply to white papers too.
Note : I'm not saying there are 16 flavors for white papers instead of 3. These 16 are rhetorical strategies for organizing information. I still believe there are only 3 full-fledged "flavors" that represent 4 out of 5 white papers we see today.
[Tweet "16 possible structures for white papers and presentations."]
With each option, I've included a few notes, and in some cases samples of white papers I've worked on that fit that structure.
Just click on the cover thumbnail to download any sample.
1. Modular : Describe a sequence of similar parts, units, or components that can be covered in interchangeable order.
In other words, break a complex system or machine into groups of components that serve a common purpose such as input/output, processing, or security.
I'm not sure I ever wrote a white paper like this, but it sounds feasible. 
2. Chronological : Organize the ideas along a timeline, reflecting events in the order in which they occurred or might occur.
In other words, describe a series of events or a process from start to finish.
This makes intuitive sense to any reader—even to someone as dense as the King of Hearts in Alice's Wonderland .
"Begin at the beginning," the King said very gravely, "and go on till you come to the end: then stop."
3. Physical : Describe different concepts according to their physical or geographical location.
In other words, organize a white paper by moving from one actual point in space to another.
Here's an example: Describe a user on a smartphone connected through a VPN sending input to an app running on a server at the company HQ that updates a customer record in a database which is then mirrored to a backup database at a second data centre.
Each item in a different location plays their part in the whole network.
I've certainly used this approach to create networking diagrams for white papers. And once you have a diagram, it's natural to describe the flow according to what you show in the picture.
4. Spatial : Organize concepts according to a physical metaphor or analogy.
In other words, use a metaphor to describe a B2B system or offering, such as a three-legged stool or an ion-drive engine.
I've actually used metaphors like those to help organize different white papers.
See how this is different from #3? The structure above uses the physical or real-world location of the items, while this structure uses a conceptual or metaphorical arrangement of the items.
5. Problem/solution : Organize the white paper around a nagging industry problem that no one has ever properly solved, and the new, improved solution offered by your company.
Well, we've certainly talked about this before!
It's one of my three classic flavors, and I use this approach all the time. Here are some problem/ solution white papers I've done recently.
This paper covers the problem of colleges helping students to succeed, by finding a better way to listen to their concerns.
It surveys 4 typical ways to do this, and proposes a better way: my client's software.
And this one aimed at control engineers describes the drawbacks of the mechanical circuit breakers they're likely using and suggests the newer electronic circuit breakers as a much safer and more effective component.
For more on the classic problem/solution,  see this article on planning a white paper of this flavor.
6. Issues/Actions : Describe one or more business issues and the actions your company or client proposes to address them.
This approach can focus more on the implementation, execution or tactical level, rather than the strategic level of many problem/solution papers.
Here's one white paper I wrote with this approach, called "How to Cut Wireless Costs: 5 Strategies and 14 Tactics for CFOs."
The issue is something any CFO can relate to: the rising costs of wireless for employees.
7. Opportunity/Leverage : Describe a business opportunity and the leverage your company will implement to take advantage of it.
This sounds something like the "business drivers" section of a white paper that Mike Stelzner used to recommend.
Some of the white papers I've been writing for companies planning Initial Coin Offerings (ICOs) of new cryptocurrencies like Bitcoin are organized like this.
I can't show you any of those papers yet, because many haven't been widely published.
But this is an interesting approach if you're trying to raise money from investors.
8. Form/Function : Organize the material around a single business concept, method, or technology with multiple applications or functions emanating from that central core.
Another way to think of this is as a hub with spokes.
I've organized entire sets of white papers this way: placing one visionary white paper at the hub with multiple offshoots to describe different products or functions.
Every spoke explicitly references the central vision.
That's a natural way to group all the coverage of issues like ease-of-use or security, and still link them back to the company's grand vision.
9. Features/Benefits : Organize the paper around a series of features and the concrete benefits each feature provides. Recognize this one?
I call this vanilla: so traditional that you always know what you're going to get.
This kind of paper is most useful at two points:
To support the launch of a product or service
To support an evaluation of competing offerings from different vendors
One of the first white papers I ever worked on was organized this way: as a deep dive into the framegrabber circuit board on an image acquisition system.
See how very specific a backgrounder can be!
Another paper reviewed five different benefits of the single sign-on software from a client.
This paper was even give the title of an "Evaluator's Guide."
At one time, all white papers were like this, strictly about products.
For more on writing a backgrounder, see this article .
10. Case study : A narrative that recounts how your company solved a particular problem or met the needs of a particular client.
In the telling, you cover all the aspects of your business and its environment.
I believe you can use a case study inside a white paper, but you can't use a white paper inside a case study. For some examples, see this article .
Perhaps I should expand my horizons? Maybe an ideal case study could be expanded into a full-length white paper? Have you ever written one like that? If so, please tell me about it in our comments section below. I'd appreciate it if you could point us to a sample. 
11. Argument/Fallacy : Raises arguments against your own case, and then rebuts them by pointing out the false beliefs that underlie them.
This approach is most often done as a numbered list.
It's an effective way to change a conversation by challenging some cherished beliefs of your audience.
A white paper I co-wrote for Verizon used this approach. This paper aimed to counter the half-truths being used to sell a major product from a competitor.
Any title about "myths" and "truths" will likely get noticed.
12. Compare/Contrast : Organize the material  around a series of comparisons that show the differences between your offering and others.
If this sounds like something a college prof might ask you for, you're right.
After all, I think of white papers as persuasive essays.
But that's not all.  This cool essay guide from "Mrs. Long"  goes further, offering three different ways to compare and contrast:
Block , where you first describe everything about one item, and then everything about another item
Similarities-to-differences , where you first describe all the similarities between the two items, and then all the differences
Point-by-point , where you describe one point of comparison between the items, and then the next down the list
That gives you some nice options for using this structure. Thank you, Mrs. Long.
13. Matrix : Use a 2X2 or larger table to organize a complex set of concepts into a format that's easy to digest, easy to follow, and easy to remember.
In Presenting to Win , Weissman touches on the great power of tables to organize information.
A table can replace many words with a visual that's far easier to absorb and recall.
I can't recall an entire white paper I organized this way. But I certainly work to include tables whenever I can. And I highly recommend that you do the same.
A simple table can give readers a mental map that truly helps them to understand an issue or a market space. Once a reader gets it, this map is very hard for any other vendor to dislodge.
For a sample table, see  How to write a white paper with Google Docs .
14. Parallel Tracks : Drills down into a series of related ideas, with an identical set of subsets for each idea.
This is something like using a table with the same rows for each column heading, or a database with the same categories for each item.
This could certainly work for a white paper.
15. Rhetorical Questions : Ask, then answer questions that are likely to be foremost in your audience's minds.
This is likely to be packaged as a numbered list. In fact, it's one of my favorite ways to do a white paper.
Sometimes these questions aren't in your reader's mind, but you can suggest that they should be.
Here's a white paper I structured this way. It was intended to help dislodge entrenched POS repair services just when it was time to renew their annual service contracts.
We sought to plant a set of doubts in the minds of their clients.
This structure worked very well even for something that arcane.
16. Numerical : Enumerates a series of loosely connected ideas, facts, or arguments.
That's a nice description of a numbered list , don't you think?
I call this the "strawberry" flavor. It's light and lively and melts in your mind.
For more about numbered lists, see this article .
I've written tons of white papers structured like this. Notice the two samples just above both use numbers in their titles.
This is intended to sow some Fear, Uncertainty, and Doubt (FUD) before a prospect signs with the competition.
Mashing up two different types
Sometimes a paper will combine (or mash up) two different types. The ones that work together smoothly are a numbered list with either other types.
For example, this evaluation guide is a numbered list + features/benefits (backgrounder) all in one.
Notice how it describes a collection of features that are all present in the client's software.
Conclusions
Structures 5, 9 and 16 are my three "classic" structures: a problem/solution, a backgrounder, and a numbered list. Several others represent a close approximation or mashup of these main types.
The only structure I question is number 10 for a case study—although this is fine in its own right for that type of document.
These structures should give you plenty of options to try as you plan your next presentation or white paper.
And don't forget to pick up Weissman's book Presenting to Win for more great tips on how to present your case effectively.
Which of these structures do you use most often? Can you think of any way to organize a white paper or presentation that's not in this list? Please leave your comment below.
Want to hear whenever there's a fresh article on this site? Subscribe here to stay in the know on long-form content . From time to time, we'll also send you word about some great new resource or training. And you can unsubscribe any time.  
About Gordon Graham
Worked on 300+ white papers for clients from Silicon Valley to Switzerland, on everything from choosing enterprise software to designing virtual worlds for kids, for clients from tiny startups to 3M, Google, and Verizon. Wrote White Papers for Dummies which earned 50+ 5-star ratings on Amazon. Won 16 awards from the Society for Technical Communication. And named AWAI 2019 Copywriter of the Year.
If you liked this post...
What ChatGPT says about white papers
How to tell a story
Quick Tip: My favourite way to polish a draft
[…] are many ways to structure a white paper. If you're looking for ideas, here's 16 ways to structure your white paper by the White Paper […]
[…] are many ways to structure a white paper. If you're looking for ideas, here's 16 ways to structure your white paper by That White Paper […]
Leave a Comment Cancel Reply
This site is protected by reCAPTCHA and the Google Privacy Policy and Terms of Service apply.
Need a great white paper?
Search This Site All UCSD Sites Faculty/Staff Search Term
Contact & Directions
Climate Statement
Cognitive Behavioral Neuroscience
Cognitive Psychology
Developmental Psychology
Sensation & Perception
Social Psychology
Adjunct Faculty
Non-Senate Instructors
Researchers
Psychology Grads
Affiliated Grads
New and Prospective Students
Honors Program
Experiential Learning
Programs & Events
Psi Chi / Psychology Club
Prospective PhD Students
Current PhD Students
Area Brown Bags
Colloquium Series
Graduate Talk Series
Anderson Distinguished Lecture Series
Speaker Videos
Undergraduate Program
Academic and Writing Resources
Writing Research Papers
Whether you are writing a B.S. Degree Research Paper or completing a research report for a Psychology course, it is highly likely that you will need to organize your research paper in accordance with American Psychological Association (APA) guidelines.  Here we discuss the structure of research papers according to APA style.
Major Sections of a Research Paper in APA Style
A complete research paper in APA style that is reporting on experimental research will typically contain a Title page, Abstract, Introduction, Methods, Results, Discussion, and References sections. 1  Many will also contain Figures and Tables and some will have an Appendix or Appendices.  These sections are detailed as follows (for a more in-depth guide, please refer to " How to Write a Research Paper in APA Style ", a comprehensive guide developed by Prof. Emma Geller). 2
What is this paper called and who wrote it? – the first page of the paper; this includes the name of the paper, a "running head", authors, and institutional affiliation of the authors.  The institutional affiliation is usually listed in an Author Note that is placed towards the bottom of the title page.  In some cases, the Author Note also contains an acknowledgment of any funding support and of any individuals that assisted with the research project.
One-paragraph summary of the entire study – typically no more than 250 words in length (and in many cases it is well shorter than that), the Abstract provides an overview of the study.
Introduction
What is the topic and why is it worth studying? – the first major section of text in the paper, the Introduction commonly describes the topic under investigation, summarizes or discusses relevant prior research (for related details, please see the Writing Literature Reviews section of this website), identifies unresolved issues that the current research will address, and provides an overview of the research that is to be described in greater detail in the sections to follow.
What did you do? – a section which details how the research was performed.  It typically features a description of the participants/subjects that were involved, the study design, the materials that were used, and the study procedure.  If there were multiple experiments, then each experiment may require a separate Methods section.  A rule of thumb is that the Methods section should be sufficiently detailed for another researcher to duplicate your research.
What did you find? – a section which describes the data that was collected and the results of any statistical tests that were performed.  It may also be prefaced by a description of the analysis procedure that was used. If there were multiple experiments, then each experiment may require a separate Results section.
What is the significance of your results? – the final major section of text in the paper.  The Discussion commonly features a summary of the results that were obtained in the study, describes how those results address the topic under investigation and/or the issues that the research was designed to address, and may expand upon the implications of those findings.  Limitations and directions for future research are also commonly addressed.
List of articles and any books cited – an alphabetized list of the sources that are cited in the paper (by last name of the first author of each source).  Each reference should follow specific APA guidelines regarding author names, dates, article titles, journal titles, journal volume numbers, page numbers, book publishers, publisher locations, websites, and so on (for more information, please see the Citing References in APA Style page of this website).
Tables and Figures
Graphs and data (optional in some cases) – depending on the type of research being performed, there may be Tables and/or Figures (however, in some cases, there may be neither).  In APA style, each Table and each Figure is placed on a separate page and all Tables and Figures are included after the References.   Tables are included first, followed by Figures.   However, for some journals and undergraduate research papers (such as the B.S. Research Paper or Honors Thesis), Tables and Figures may be embedded in the text (depending on the instructor's or editor's policies; for more details, see "Deviations from APA Style" below).
Supplementary information (optional) – in some cases, additional information that is not critical to understanding the research paper, such as a list of experiment stimuli, details of a secondary analysis, or programming code, is provided.  This is often placed in an Appendix.
Variations of Research Papers in APA Style
Although the major sections described above are common to most research papers written in APA style, there are variations on that pattern.  These variations include: 
Literature reviews – when a paper is reviewing prior published research and not presenting new empirical research itself (such as in a review article, and particularly a qualitative review), then the authors may forgo any Methods and Results sections. Instead, there is a different structure such as an Introduction section followed by sections for each of the different aspects of the body of research being reviewed, and then perhaps a Discussion section. 
Multi-experiment papers – when there are multiple experiments, it is common to follow the Introduction with an Experiment 1 section, itself containing Methods, Results, and Discussion subsections. Then there is an Experiment 2 section with a similar structure, an Experiment 3 section with a similar structure, and so on until all experiments are covered.  Towards the end of the paper there is a General Discussion section followed by References.  Additionally, in multi-experiment papers, it is common for the Results and Discussion subsections for individual experiments to be combined into single "Results and Discussion" sections.
Departures from APA Style
In some cases, official APA style might not be followed (however, be sure to check with your editor, instructor, or other sources before deviating from standards of the Publication Manual of the American Psychological Association).  Such deviations may include:
Placement of Tables and Figures  – in some cases, to make reading through the paper easier, Tables and/or Figures are embedded in the text (for example, having a bar graph placed in the relevant Results section). The embedding of Tables and/or Figures in the text is one of the most common deviations from APA style (and is commonly allowed in B.S. Degree Research Papers and Honors Theses; however you should check with your instructor, supervisor, or editor first). 
Incomplete research – sometimes a B.S. Degree Research Paper in this department is written about research that is currently being planned or is in progress. In those circumstances, sometimes only an Introduction and Methods section, followed by References, is included (that is, in cases where the research itself has not formally begun).  In other cases, preliminary results are presented and noted as such in the Results section (such as in cases where the study is underway but not complete), and the Discussion section includes caveats about the in-progress nature of the research.  Again, you should check with your instructor, supervisor, or editor first.
Class assignments – in some classes in this department, an assignment must be written in APA style but is not exactly a traditional research paper (for instance, a student asked to write about an article that they read, and to write that report in APA style). In that case, the structure of the paper might approximate the typical sections of a research paper in APA style, but not entirely.  You should check with your instructor for further guidelines.
Workshops and Downloadable Resources
For in-person discussion of the process of writing research papers, please consider attending this department's "Writing Research Papers" workshop (for dates and times, please check the undergraduate workshops calendar).
Downloadable Resources
How to Write APA Style Research Papers (a comprehensive guide) [ PDF ]
Tips for Writing APA Style Research Papers (a brief summary) [ PDF ]
Example APA Style Research Paper (for B.S. Degree – empirical research) [ PDF ]
Example APA Style Research Paper (for B.S. Degree – literature review) [ PDF ]
Further Resources
How-To Videos     
Writing Research Paper Videos
APA Journal Article Reporting Guidelines
Appelbaum, M., Cooper, H., Kline, R. B., Mayo-Wilson, E., Nezu, A. M., & Rao, S. M. (2018). Journal article reporting standards for quantitative research in psychology: The APA Publications and Communications Board task force report . American Psychologist , 73 (1), 3.
Levitt, H. M., Bamberg, M., Creswell, J. W., Frost, D. M., Josselson, R., & Suárez-Orozco, C. (2018). Journal article reporting standards for qualitative primary, qualitative meta-analytic, and mixed methods research in psychology: The APA Publications and Communications Board task force report . American Psychologist , 73 (1), 26.  
External Resources
Formatting APA Style Papers in Microsoft Word
How to Write an APA Style Research Paper from Hamilton University
WikiHow Guide to Writing APA Research Papers
Sample APA Formatted Paper with Comments
Sample APA Formatted Paper
Tips for Writing a Paper in APA Style
1 VandenBos, G. R. (Ed). (2010). Publication manual of the American Psychological Association (6th ed.) (pp. 41-60).  Washington, DC: American Psychological Association.
2 geller, e. (2018).  how to write an apa-style research report . [instructional materials]. , prepared by s. c. pan for ucsd psychology.
Back to top  
Formatting Research Papers
Using Databases and Finding References
What Types of References Are Appropriate?
Evaluating References and Taking Notes
Citing References
Writing a Literature Review
Writing Process and Revising
Improving Scientific Writing
Academic Integrity and Avoiding Plagiarism
Writing Research Papers Videos
We use essential cookies to make Venngage work. By clicking "Accept All Cookies", you agree to the storing of cookies on your device to enhance site navigation, analyze site usage, and assist in our marketing efforts.
Manage Cookies
Cookies and similar technologies collect certain information about how you're using our website. Some of them are essential, and without them you wouldn't be able to use Venngage. But others are optional, and you get to choose whether we use them or not.
Strictly Necessary Cookies
These cookies are always on, as they're essential for making Venngage work, and making it safe. Without these cookies, services you've asked for can't be provided.
Show cookie providers
Functionality Cookies
These cookies help us provide enhanced functionality and personalisation, and remember your settings. They may be set by us or by third party providers.
Performance Cookies
These cookies help us analyze how many people are using Venngage, where they come from and how they're using it. If you opt out of these cookies, we can't get feedback to make Venngage better for you and all our users.
Targeting Cookies
These cookies are set by our advertising partners to track your activity and show you relevant Venngage ads on other sites as you browse the internet.
Google Tag Manager
Infographics
Graphic Design
Graphs and Charts
Data Visualization
Human Resources
Training and Development
Beginner Guides
Blog Marketing
How to Write a White Paper [Tips & Templates]
By Chau Nguyen , Jul 26, 2022
So, you need to write a white paper.
And not just write it, you need to make it interesting too — especially if your goal is to establish thought leadership or generate leads.
Because here's the thing: the average human attention span is less than that of a goldfish , so just plopping tons of data and text onto a page and calling it a day won't work.
Your reader will leave if your white paper isn't engaging enough. Or they'll stay if they really need the information, but will struggle with it because… walls of text. What's worse, they'll struggle to retain the info you've painstakingly put together.
So in this article, I'll break down how to write the best white paper for your business, design tips included. (Spoiler: visuals will help you get more engagement!) I'll also include white paper templates you can edit and make your own.
Let's get started!
Click to jump ahead:
How to structure a white paper, how to write your white paper, tips for designing an engaging white paper, faqs about white paper writing.
Most white papers follow a standard format that includes a:
Introduction
You may be wondering why there isn't a problem statement section. After all, a white paper is supposed to dissect and provide solutions to a problem, yes?
Well, you can include the problem statement in the intro — intros explain what a white paper is about. This section is the perfect place to make a case for your white paper.
But of course, there's no rigid format you should follow to a T. If it works better with your content, feel free to make your Problem Statement a separate section.
Now, let's look at what you should write in each section with examples:
The title page is straightforward: it includes the title of your white paper and the name of the organization that produced it (or the author's name).
This government white paper discusses the problem of illegal tobacco trade and proposes several approaches to address it:
Just so you know, some of our templates are free to use and some require a small monthly fee. Sign up is always free, as is access to Venngage's online drag-and-drop editor.
You can also include a sub-headline under the title to further explain what it's about:
The introduction should explain the purpose of the white paper and why the reader should care. It should be interesting (and informative) enough to hook the reader right away and keep them reading.
As mentioned, the introduction also contains your problem statement. In other words, it should provide an overview of the problem you're trying to address. You don't need to include too much information here, as that's the role of the Background section.
Here's an example:
The author introduces an overview of the problem — phishing scams — which is backed with visualized data that allows readers to grasp its impact at a glance:
Related : How to Visualize Data In Your White Papers
Here's where you provide background information into the problem you're discussing. This section tends to be research- and data-heavy.
Let's revisit our "Approaches to Battling the Illegal Tobacco Trade" white paper. Here's what the Background section looks like:
The author provides a table that lists the countries where illegal tobacco trading is present, from the least problematic (less than 10% of the industry) to the most (40% and above).
The author also includes some background information on illicit tobacco products, all backed by data:
"Cigarettes account for over 90% by value of tobacco product sales. They are also the most illicitly traded form. Numerous bodies of research indicate that the illicit cigarette trades represents approximately 10%–12% of the total cigarette market — although this varies by country."
And why illegal tobacco trade is problematic:
"Each year this translates to a loss of government revenues from US$40 to US$50 billion."
Now, onto the proposed solution.
This could be a product, a service or a course of action.
This government white paper addresses the sugar consumption crisis among children and proposes a policy to ban the sale of added-sugar products in schools:
Let's look at another example. This technology white paper proposes a product as a solution: new technology that helps prevent falls in tilted chairs:
No matter what solution you propose, it should be well-supported with evidence. In the white paper above, the author presents elements that make their new technology the solution to fall prevention:
The conclusion should summarize the main points of the paper and provide recommendations for next steps:
You can also add a call to action here, like "contact the author for more information". Or if you're writing a white paper to gather more leads, you can add some information about your business too:
Note : white papers are academic in nature, so you should use reliable sources to back up your argument and include citations/references as needed.
Return to Table of Contents
Before making your white paper engaging, you first need to make it informative and credible. After all, it's an important document to establish you as a thought leader in your industry.
Here are some guidelines to ensure the quality of your white paper:
Research your audience and topic well
Think about who will be reading your white paper. Are they actually experiencing the problem you're trying to solve? Will your solution work for them? How much information will they need to be persuaded?
White papers are authoritative in nature, so people expect them to come with meaningful data from credible sources. Make sure you research your audience and your topic well to know how much data you need to make your case.
If your data comes from primary research, you can include your methodology as well for transparency and credibility:
Once you've nailed your research and solution, time to deliver all that information the best way you can. The language you use here must be the same as your audience's: think of all the words and phrases they use often and try to incorporate them into your white paper writing.
You should also consider how people will read your paper — on desktop, on tablet or on mobile.
Mobile accounts for about 50% of global website traffic , reaching nearly 60% in Q2 2022.
Unless you have enough resources to create a responsive white paper ( like this one! ), you should make sure your document is legible on mobile. This means breaking up your paragraphs into smaller chunks of text and adding plenty of visuals so it's easier on the eye:
I'll touch on more tips to make your white paper engaging in the next section, so stay tuned!
Make sure people can scan your content
And to do that, you should break up your text with headings and subheadings. This helps keep your white paper organized and allows your reader to scan through the information easily.
You should also add a Table of Contents after the title page to help readers navigate your paper. Or in this case, the Table of Contents sits right on the first page:
Keep it succinct and to the point
There's no standard length for this type of content, but a good rule of thumb is to write a white paper that's around six pages. This should be enough space to do justice to your research and data, without overwhelming your readers.
Plus, it's always good to be mindful of your audience's time when creating any type of content.
As white papers ‌provide expertise or a solution to a problem, your audience should be willing to devote a good amount of time and attention to your content… but don't push your luck!
No matter how interested a reader is in a topic, they'll drop off eventually if you ramble instead of getting to the point.
So, while length isn't as much of a concern for white papers as it is for, say, a blog post, it's still best to make your content concise and to the point, while still providing all the necessary information.
Let's say you're looking for a white paper on sugar consumption in children. Would you read this:
Needless to say, applying visuals and data visualizations to your white paper makes a big difference. And you don't need to be a professional designer to do so. Let's look at some tips for creating an engaging white paper design:
1. Use a white paper template
If you don't have the design skills to organize your draft into a well-designed document full of visuals, using a template is the way to go.
Venngage offers dozens of white paper templates you can edit for your business:
To get started, simply sign up for a free account , search for a white paper template and edit away.
To make it even easier for you, we've made a video walking you through editing a white paper template in Venngage. Check it out here:
2. Add data visualizations to your white papers
If you've got yourself some good data, don't bury it under heaps of text.
While everyone on your team is busy creating boring Word documents, you can be the creative genius that uses charts and pictograms to craft a visually engaging white paper.
The type of charts you use will depend on the type of data you're visualizing. We have a guide to picking what types of charts to use that can help you there.
You could use a line graph to show revenue growth over time . Or you could use pie charts to show parts of a whole, like in this policy white paper example:
Pro tip: with our online graph maker, you can create better charts and graphs than the standard Excel charts. A plain old bar graph won't do much to inspire anyone, but a creative chart that tells a story can.
Pictograms are also a creative and effective way to visualize statistical data. Take a look at the white paper example below. Pictograms act as visual aids to showcase key statistics and changes in the IT sector:
Don't be afraid to mix it up. They say variety is the spice of life — and this saying applies to white papers, too! This business white paper design, for example, combines both bar graphs and pie charts:
For more tips on visualizing data for your white paper, check out our post: How to Visualize Data In Your White Papers
3. Emphasize key points and takeaways with tables and text boxes
Visualizing information or data doesn't mean just using graphs. When writing a white paper, you can also section off important pieces of information using tables and boxes.
In the white paper template below, the designers used a table to organize key points and takeaways from each main section:
Here's another example of a white paper layout that uses a table to highlight some key statistics:
Breaking up lengths of text with boxes will help make your white paper easier to read, like in this example:
Which brings us to our next point…
4. Break up chunks of text with visuals
Visuals are perfect for illustrating ideas and emphasizing points.
Don't be afraid to break up your text with visuals and create some breathing room in your white paper. You can even dedicate a whole page to pictures. Images give the eyes a rest and help reinforce information.
Take this white paper example — it dedicates a whole page to an evocative quote and photo:
Visual headers are also a great way to break up expanses of text while still having the visuals serve a purpose. You can create your own illustrations using icons — this can make for some fun and quirky headers, like in this workplace tech white paper:
5. Allow for plenty of white space on your pages
Speaking of giving your text some room to breathe, make sure you don't crowd your pages with too much text or images.
Adding white space (or negative space) can help ensure your design isn't too cluttered.
Check out how this example uses plenty of white space on nearly every page. The result? An organized and modern white paper design:
6. Use a consistent design that reflects your white paper topic
When you're designing a multi-page document like a white paper or a report, your pages should have a cohesive look and feel.
(Note: by using a consistent design for your white paper, you'll achieve unity — one of the 13 basic design principles .)
First, think of the themes reflected in your white paper. Is your white paper about social media engagement? Then using illustrations of birds ("tweeting") or speech bubbles could work.
A white paper topic focused on establishing a sprint process could use race track visuals instead.
The hiring strategy white paper below uses greenery as the main design theme. Plants reflect the concept of growth associated with recruitment:
7. Incorporate your branding into your white paper design
To improve brand recognition, you need to have consistent branding across all marketing collateral. This not only helps your marketing efforts but also helps you maintain consistency in your internal and external comms.
Be sure to incorporate your logo , brand color palettes and fonts into your white paper design.
For business users, Venngage's My Brand Kit makes it easy to save your logos, brand color palettes and brand fonts for later. Then, you can easily apply them to your designs with one click.
For example, you could change the colors of this white paper template…
…to this:
Try thinking of creative ways to incorporate your branding .
This white paper design, for instance, extends the use of its signature color beyond standard headers and icons. It actually applies a transparent color overlay to the images, adding a punch of color and reinforcing its brand palette in an unexpected way:
We have plenty more white paper design tips in our post on the top 20+ white paper examples you can use for your business. Check it out here: 20+ Page-Turning White Paper Examples [Design Guide + White Paper Templates]
What is a white paper?
A white paper is a well-researched, in-depth report that discusses a problem and proposes a solution to that problem. Here's an example:
Typically backed up with lots of data and persuasive, factual evidence, quality white papers address complex concepts or problems, making them essential for any content marketing strategy.
For more information on the origin of white papers (including why they're called "white papers" in the first place!), read our post: What is a White Paper? 15 White Paper Examples to Get Started .
What is the purpose of a white paper?
White papers often have original research to back them up, and take a strong stance on what needs to be done to solve a problem.
In other words, white papers advocate for the best solution to a particular problem, making them authoritative by nature. Which makes sense given that they're often used by the government, like in this example:
But as more and more businesses ‌use white papers, their purpose has changed a little.
They're still an authoritative source of information, but rather than just to inform or educate, white papers can also influence an audience's decision-making process.
This marketing white paper, for example, aims to persuade businesses to market themselves effectively in order to attract talent:
Companies can also use white papers to show that their product or service can best solve their customers' problems. Of course, they still need to back their claims with research and evidence.
A cyber security company could use this white paper to showcase their expertise and offerings in order to drum up more business.
Make sure your white paper is not only informative but also engaging!
Remember how the average human attention span has dropped to below that of a goldfish?
Even when a reader is interested in the topic of your white paper and plans to devote a good chunk of their time reading it, they may still bounce if your content is too dense (read: walls of text).
So make sure you think of your audience when you write your white paper and follow our design tips to keep them engaged.
And remember, you can create a professional, well-designed white paper using one of Venngage's white paper templates. It's free to get started!
Have a language expert improve your writing
Run a free plagiarism check in 10 minutes, generate accurate citations for free.
Knowledge Base
How to structure an essay: Templates and tips
How to Structure an Essay | Tips & Templates
Published on September 18, 2020 by Jack Caulfield . Revised on November 11, 2022.
The basic structure of an essay always consists of an introduction , a body , and a conclusion . But for many students, the most difficult part of structuring an essay is deciding how to organize information within the body.
Table of contents
The basics of essay structure, chronological structure, compare-and-contrast structure, problems-methods-solutions structure, signposting to clarify your structure, frequently asked questions about essay structure.
There are two main things to keep in mind when working on your essay structure: making sure to include the right information in each part, and deciding how you'll organize the information within the body.
Parts of an essay
The three parts that make up all essays are described in the table below.
Order of information
You'll also have to consider how to present information within the body. There are a few general principles that can guide you here.
The first is that your argument should move from the simplest claim to the most complex . The body of a good argumentative essay often begins with simple and widely accepted claims, and then moves towards more complex and contentious ones.
For example, you might begin by describing a generally accepted philosophical concept, and then apply it to a new topic. The grounding in the general concept will allow the reader to understand your unique application of it.
The second principle is that background information should appear towards the beginning of your essay . General background is presented in the introduction. If you have additional background to present, this information will usually come at the start of the body.
The third principle is that everything in your essay should be relevant to the thesis . Ask yourself whether each piece of information advances your argument or provides necessary background. And make sure that the text clearly expresses each piece of information's relevance.
The sections below present several organizational templates for essays: the chronological approach, the compare-and-contrast approach, and the problems-methods-solutions approach.
The chronological approach (sometimes called the cause-and-effect approach) is probably the simplest way to structure an essay. It just means discussing events in the order in which they occurred, discussing how they are related (i.e. the cause and effect involved) as you go.
A chronological approach can be useful when your essay is about a series of events. Don't rule out other approaches, though—even when the chronological approach is the obvious one, you might be able to bring out more with a different structure.
Explore the tabs below to see a general template and a specific example outline from an essay on the invention of the printing press.
Thesis statement
Discussion of event/period
Consequences
Importance of topic
Strong closing statement
Claim that the printing press marks the end of the Middle Ages
Background on the low levels of literacy before the printing press
Thesis statement: The invention of the printing press increased circulation of information in Europe, paving the way for the Reformation
High levels of illiteracy in medieval Europe
Literacy and thus knowledge and education were mainly the domain of religious and political elites
Consequence: this discouraged political and religious change
Invention of the printing press in 1440 by Johannes Gutenberg
Implications of the new technology for book production
Consequence: Rapid spread of the technology and the printing of the Gutenberg Bible
Trend for translating the Bible into vernacular languages during the years following the printing press's invention
Luther's own translation of the Bible during the Reformation
Consequence: The large-scale effects the Reformation would have on religion and politics
Summarize the history described
Stress the significance of the printing press to the events of this period
What can proofreading do for your paper?
Scribbr editors not only correct grammar and spelling mistakes, but also strengthen your writing by making sure your paper is free of vague language, redundant words, and awkward phrasing.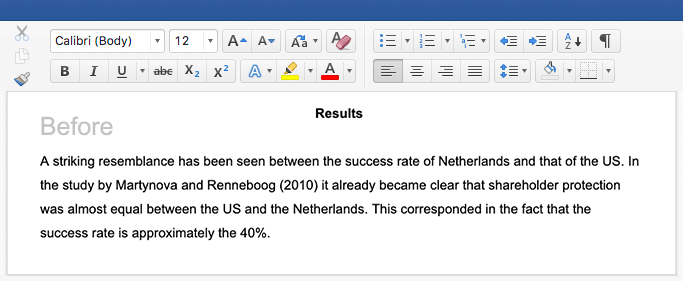 See editing example
Essays with two or more main subjects are often structured around comparing and contrasting . For example, a literary analysis essay might compare two different texts, and an argumentative essay might compare the strengths of different arguments.
There are two main ways of structuring a compare-and-contrast essay: the alternating method, and the block method.
Alternating
In the alternating method, each paragraph compares your subjects in terms of a specific point of comparison. These points of comparison are therefore what defines each paragraph.
The tabs below show a general template for this structure, and a specific example for an essay comparing and contrasting distance learning with traditional classroom learning.
Synthesis of arguments
Topical relevance of distance learning in lockdown
Increasing prevalence of distance learning over the last decade
Thesis statement: While distance learning has certain advantages, it introduces multiple new accessibility issues that must be addressed for it to be as effective as classroom learning
Classroom learning: Ease of identifying difficulties and privately discussing them
Distance learning: Difficulty of noticing and unobtrusively helping
Classroom learning: Difficulties accessing the classroom (disability, distance travelled from home)
Distance learning: Difficulties with online work (lack of tech literacy, unreliable connection, distractions)
Classroom learning: Tends to encourage personal engagement among students and with teacher, more relaxed social environment
Distance learning: Greater ability to reach out to teacher privately
Sum up, emphasize that distance learning introduces more difficulties than it solves
Stress the importance of addressing issues with distance learning as it becomes increasingly common
Distance learning may prove to be the future, but it still has a long way to go
In the block method, each subject is covered all in one go, potentially across multiple paragraphs. For example, you might write two paragraphs about your first subject and then two about your second subject, making comparisons back to the first.
The tabs again show a general template, followed by another essay on distance learning, this time with the body structured in blocks.
Point 1 (compare)
Point 2 (compare)
Point 3 (compare)
Point 4 (compare)
Advantages: Flexibility, accessibility
Disadvantages: Discomfort, challenges for those with poor internet or tech literacy
Advantages: Potential for teacher to discuss issues with a student in a separate private call
Disadvantages: Difficulty of identifying struggling students and aiding them unobtrusively, lack of personal interaction among students
Advantages: More accessible to those with low tech literacy, equality of all sharing one learning environment
Disadvantages: Students must live close enough to attend, commutes may vary, classrooms not always accessible for disabled students
Advantages: Ease of picking up on signs a student is struggling, more personal interaction among students
Disadvantages: May be harder for students to approach teacher privately in person to raise issues
An essay that concerns a specific problem (practical or theoretical) may be structured according to the problems-methods-solutions approach.
This is just what it sounds like: You define the problem, characterize a method or theory that may solve it, and finally analyze the problem, using this method or theory to arrive at a solution. If the problem is theoretical, the solution might be the analysis you present in the essay itself; otherwise, you might just present a proposed solution.
The tabs below show a template for this structure and an example outline for an essay about the problem of fake news.
Introduce the problem
Provide background
Describe your approach to solving it
Define the problem precisely
Describe why it's important
Indicate previous approaches to the problem
Present your new approach, and why it's better
Apply the new method or theory to the problem
Indicate the solution you arrive at by doing so
Assess (potential or actual) effectiveness of solution
Describe the implications
Problem: The growth of "fake news" online
Prevalence of polarized/conspiracy-focused news sources online
Thesis statement: Rather than attempting to stamp out online fake news through social media moderation, an effective approach to combating it must work with educational institutions to improve media literacy
Definition: Deliberate disinformation designed to spread virally online
Popularization of the term, growth of the phenomenon
Previous approaches: Labeling and moderation on social media platforms
Critique: This approach feeds conspiracies; the real solution is to improve media literacy so users can better identify fake news
Greater emphasis should be placed on media literacy education in schools
This allows people to assess news sources independently, rather than just being told which ones to trust
This is a long-term solution but could be highly effective
It would require significant organization and investment, but would equip people to judge news sources more effectively
Rather than trying to contain the spread of fake news, we must teach the next generation not to fall for it
Signposting means guiding the reader through your essay with language that describes or hints at the structure of what follows.  It can help you clarify your structure for yourself as well as helping your reader follow your ideas.
The essay overview
In longer essays whose body is split into multiple named sections, the introduction often ends with an overview of the rest of the essay. This gives a brief description of the main idea or argument of each section.
The overview allows the reader to immediately understand what will be covered in the essay and in what order. Though it describes what  comes later in the text, it is generally written in the present tense . The following example is from a literary analysis essay on Mary Shelley's Frankenstein .
Transitions
Transition words and phrases are used throughout all good essays to link together different ideas. They help guide the reader through your text, and an essay that uses them effectively will be much easier to follow.
Various different relationships can be expressed by transition words, as shown in this example.
Because Hitler failed to respond to the British ultimatum, France and the UK declared war on Germany. Although it was an outcome the Allies had hoped to avoid, they were prepared to back up their ultimatum in order to combat the existential threat posed by the Third Reich.
Transition sentences may be included to transition between different paragraphs or sections of an essay. A good transition sentence moves the reader on to the next topic while indicating how it relates to the previous one.
… Distance learning, then, seems to improve accessibility in some ways while representing a step backwards in others.
However , considering the issue of personal interaction among students presents a different picture.
The structure of an essay is divided into an introduction that presents your topic and thesis statement , a body containing your in-depth analysis and arguments, and a conclusion wrapping up your ideas.
The structure of the body is flexible, but you should always spend some time thinking about how you can organize your essay to best serve your ideas.
An essay isn't just a loose collection of facts and ideas. Instead, it should be centered on an overarching argument (summarized in your thesis statement ) that every part of the essay relates to.
The way you structure your essay is crucial to presenting your argument coherently. A well-structured essay helps your reader follow the logic of your ideas and understand your overall point.
Comparisons in essays are generally structured in one of two ways:
The alternating method, where you compare your subjects side by side according to one specific aspect at a time.
The block method, where you cover each subject separately in its entirety.
It's also possible to combine both methods, for example by writing a full paragraph on each of your topics and then a final paragraph contrasting the two according to a specific metric.
You should try to follow your outline as you write your essay . However, if your ideas change or it becomes clear that your structure could be better, it's okay to depart from your essay outline . Just make sure you know why you're doing so.
Cite this Scribbr article
If you want to cite this source, you can copy and paste the citation or click the "Cite this Scribbr article" button to automatically add the citation to our free Citation Generator.
Caulfield, J. (2022, November 11). How to Structure an Essay | Tips & Templates. Scribbr. Retrieved March 4, 2023, from https://www.scribbr.com/academic-essay/essay-structure/
Is this article helpful?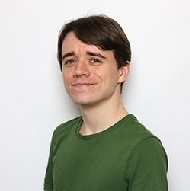 Jack Caulfield
Other students also liked, comparing and contrasting in an essay | tips & examples, how to write the body of an essay | drafting & redrafting, transition sentences | tips & examples for clear writing, what is your plagiarism score.
How to Write a Report: A Guide
A report is a nonfiction account that presents and/or summarizes the facts about a particular event, topic, or issue. The idea is that people who are unfamiliar with the subject can find everything they need to know from a good report. 
Reports make it easy to catch someone up to speed on a subject, but actually writing a report is anything but easy. So to help you understand what to do, below we present a little report of our own, all about report writing. 
Communicate with confidence Grammarly helps you write the way you intend Write with Grammarly
What is a report? 
In technical terms, the definition of a report is pretty vague: any account, spoken or written, of the matters concerning a particular topic. This could refer to anything from a courtroom testimony to a grade schooler's book report. 
Really, when people talk about "reports," they're usually referring to official documents outlining the facts of a topic, typically written by an expert on the subject or someone assigned to investigate it. There are different types of reports, explained in the next section, but they mostly fit this description. 
What kind of information is shared in reports? Although all facts are welcome, reports, in particular, tend to feature these types of content: 
Details of an event or situation
The consequences or ongoing effect of an event or situation
Evaluation of statistical data or analytics
Interpretations from the information in the report
Predictions or recommendations based on the information in the report
How the information relates to other events or reports
Reports are closely related to essay writing , although there are some clear distinctions. While both rely on facts, essays add the personal opinions and arguments of the authors. Reports typically stick only to the facts, although they may include some of the author's interpretation of these facts, most likely in the conclusion. 
Moreover, reports are heavily organized, commonly with tables of contents and copious headings and subheadings. This makes it easier for readers to scan reports for the information they're looking for. Essays, on the other hand, are meant to be read start to finish, not browsed for specific insights. 
Types of reports
There are a few different types of reports, depending on the purpose and to whom you present your report. Here's a quick list of the common types of reports:
Academic report: Tests a student's comprehension of the subject matter, such as book reports, reports on historical events, and biographies 
Business reports: Identifies information useful in business strategy, such as marketing reports, internal memos, SWOT analysis, and feasibility reports
Scientific reports: Shares research findings, such as research papers and case studies, typically in science journals
Reports can be further divided into categories based on how they are written. For example, a report could be formal or informal, short or long, and internal or external. In business, a vertical report shares information with people on different levels of the hierarchy (i.e., people who work above you and below you), while a lateral report is for people on the author's same level, but in different departments. 
There are as many types of reports as there are writing styles, but in this guide, we focus on academic reports, which tend to be formal and informational. 
>>Read More: What Is Academic Writing?
What is the structure of a report?
The structure of a report depends on the type of report and the requirements of the assignment. While reports can use their own unique structure, most follow this basic template:
Executive summary: Just like an abstract in an academic paper, an executive summary is a standalone section that summarizes the findings in your report so readers know what to expect. These are mostly for official reports and less so for school reports. 
Introduction: Setting up the body of the report, your introduction explains the overall topic that you're about to discuss, with your thesis statement and any need-to-know background information before you get into your own findings. 
Body: The body of the report explains all your major discoveries, broken up into headings and subheadings. The body makes up the majority of the entire report; whereas the introduction and conclusion are just a few paragraphs each, the body can go on for pages. 
Conclusion: The conclusion is where you bring together all the information in your report and come to a definitive interpretation or judgment. This is usually where the author inputs their own personal opinions or inferences.  
If you're familiar with how to write a research paper , you'll notice that report writing follows the same introduction-body-conclusion structure, sometimes adding an executive summary. Reports usually have their own additional requirements as well, such as title pages and tables of content, which we explain in the next section. 
What should be included in a report?
There are no firm requirements for what's included in a report. Every school, company, laboratory, task manager, and teacher can make their own format, depending on their unique needs. In general, though, be on the lookout for these particular requirements—they tend to crop up a lot: 
Title page: Official reports often use a title page to keep things organized; if a person has to read multiple reports, title pages make them easier to keep track of. 
Table of contents: Just like in books, the table of contents helps readers go directly to the section they're interested in, allowing for faster browsing. 
Page numbering: A common courtesy if you're writing a longer report, page numbering makes sure the pages are in order in the case of mix-ups or misprints.
Headings and subheadings: Reports are typically broken up into sections, divided by headings and subheadings, to facilitate browsing and scanning. 
Citations: If you're citing information from another source, the citations guidelines tell you the recommended format.
Works cited page: A bibliography at the end of the report lists credits and the legal information for the other sources you got information from. 
As always, refer to the assignment for the specific guidelines on each of these. The people who read the report should tell you which style guides or formatting they require. 
How to write a report in 7 steps
Now let's get into the specifics of how to write a report. Follow the seven steps on report writing below to take you from an idea to a completed paper. 
1 Choose a topic based on the assignment
Before you start writing, you need to pick the topic of your report. Often, the topic is assigned for you, as with most business reports, or predetermined by the nature of your work, as with scientific reports. If that's the case, you can ignore this step and move on. 
If you're in charge of choosing your own topic, as with a lot of academic reports, then this is one of the most important steps in the whole writing process. Try to pick a topic that fits these two criteria: 
There's adequate information: Choose a topic that's not too general but not too specific, with enough information to fill your report without padding, but not too much that you can't cover everything. 
It's something you're interested in: Although this isn't a strict requirement, it does help the quality of a report if you're engaged by the subject matter. 
Of course, don't forget the instructions of the assignment, including length, so keep those in the back of your head when deciding. 
2 Conduct research
With business and scientific reports, the research is usually your own or provided by the company—although there's still plenty of digging for external sources in both. 
For academic papers, you're largely on your own for research, unless you're required to use class materials. That's one of the reasons why choosing the right topic is so crucial; you won't go far if the topic you picked doesn't have enough available research. 
The key is to search only for reputable sources: official documents, other reports, research papers, case studies, books from respected authors, etc. Feel free to use research cited in other similar reports. You can often find a lot of information online through search engines, but a quick trip to the library can also help in a pinch. 
3 Write a thesis statement
Before you go any further, write a thesis statement to help you conceptualize the main theme of your report. Just like the topic sentence of a paragraph, the thesis statement summarizes the main point of your writing, in this case, the report. 
Once you've collected enough research, you should notice some trends and patterns in the information. If these patterns all infer or lead up to a bigger, overarching point, that's your thesis statement. 
For example, if you were writing a report on the wages of fast-food employees, your thesis might be something like, "Although wages used to be commensurate with living expenses, after years of stagnation they are no longer adequate." From there, the rest of your report will elaborate on that thesis, with ample evidence and supporting arguments. 
It's good to include your thesis statement in both the executive summary and introduction of your report, but you still want to figure it out early so you know which direction to go when you work on your outline next. 
4 Prepare an outline
Writing an outline is recommended for all kinds of writing, but it's especially useful for reports given their emphasis on organization. Because reports are often separated by headings and subheadings, a solid outline makes sure you stay on track while writing without missing anything. 
Really, you should start thinking about your outline during the research phase, when you start to notice patterns and trends. If you're stuck, try making a list of all the key points, details, and evidence you want to mention. See if you can fit them into general and specific categories, which you can turn into headings and subheadings respectively. 
5 Write a rough draft
Actually writing the rough draft , or first draft, is usually the most time-consuming step. Here's where you take all the information from your research and put it into words. To avoid getting overwhelmed, simply follow your outline step by step to make sure you don't accidentally leave out anything. 
Don't be afraid to make mistakes; that's the number one rule for writing a rough draft. Expecting your first draft to be perfect adds a lot of pressure. Instead, write in a natural and relaxed way, and worry about the specific details like word choice and correcting mistakes later. That's what the last two steps are for, anyway. 
6 Revise and edit your report
Once your rough draft is finished, it's time to go back and start fixing the mistakes you ignored the first time around. (Before you dive right back in, though, it helps to sleep on it to start editing fresh, or at least take a small break to unwind from writing the rough draft.) 
We recommend first rereading your report for any major issues, such as cutting or moving around entire sentences and paragraphs. Sometimes you'll find your data doesn't line up, or that you misinterpreted a key piece of evidence. This is the right time to fix the "big picture" mistakes and rewrite any longer sections as needed. 
If you're unfamiliar with what to look for when editing, you can read our previous guide with some more advanced self-editing tips . 
7 Proofread and check for mistakes
Last, it pays to go over your report one final time, just to optimize your wording and check for grammatical or spelling mistakes. In the previous step you checked for "big picture" mistakes, but here you're looking for specific, even nitpicky problems. 
A writing assistant like Grammarly flags those issues for you. Grammarly's free version points out any spelling and grammatical mistakes while you write, with suggestions to improve your writing that you can apply with just one click. The Premium version offers even more advanced features, such as tone adjustments and word choice recommendations for taking your writing to the next level.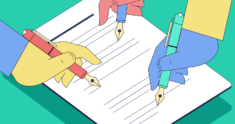 Thank you for your interest in our company.
Unfortunately, we are not hiring writers now due to low season.
We will be glad to review your application in the future.

Plagiarism checker Do The Check
Academic editing Ask For Help
Samples database View Samples Base
Research Hypothesis: The Essential Requirements and Guidelines
27 Feb 2023
Quick Navigation
❔ What is a Hypothesis in Research?
Research Question vs Hypothesis
Null hypothesis.
📔 Hypothesis Essential Requirements
🎓 How to Formulate an Effective Research Hypothesis
📋 Research Hypothesis Example
Writing research requires students to have a deep knowledge not only of the subject but also of the requirements for the project. There are a lot of structural units that form an integral part of research writing.
Knowing the right methods and carrying out background research will get you to new discoveries. In this article, we will talk about such a technique as a research hypothesis. We will analyze in detail the features of using a good research hypothesis, its types, and meanings, the peculiarities of independent and dependent variables as well as the connection with the research topic.
This article will guide you as you write your paper and give you the key techniques to follow all the requirements.
What is a Hypothesis in Research?
Let's start by clarifying the term "research hypothesis". This is a kind of assumption or idea that the author of the study puts forward for further investigation. A hypothesis requires proof and is not true until confirmatory experiments have been carried out.
In the context of the research project, a hypothesis is necessary for the presentation of the expected directions and results of the work. This idea must be clearly stated to follow a logical chain and help to write your research and do further experiments. The ultimate goal of your research is to confirm or disprove the hypothesis. Not to be confused with the research question.
Let's list the main types of hypotheses and find out the differences they may present for an academic research:
Null hypothesis
Alternative hypothesis
Simple hypothesis
Complex hypothesis
Statistical hypothesis
Empirical hypothesis
Causal hypothesis
Directional hypothesis
Associative hypothesis
Logical hypothesis
Being aware that there are different kinds of research hypotheses will help you build your own with less effort. Many researchers adhere to the approach that there are only two varieties: Null hypothesis and Alternative hypothesis. However, we will consider what is the essence of the most used methods.
The Null hypotheses is a statement with two or more variables. The Null hypothesis proposes there is no connection between those variables. This type of inference is very often used in the course of scientific research in the field of statistics, medicine, biology and many other sciences. The Alternative hypothesis states the opposite information to the Null Hypothesis, and aims to prove that there is a relationship between two variables.
A Simple hypothesis presents a correlation between only two variables, single dependent variable and single independent variable. While Complex hypothesis states the presence of connection between several dependent variables and independent variables.
Know how to structure your paper
12-point Times New Roman
0" between paragraphs
1" margin all around
double spaced (275 words/page) / single-spaced (550 words/page)
0.5" first line of a paragraph
PapersOwl editors can also format your paper according to your specific requirements.
The differences between these two critical techniques in writing a scientific paper should be explained so that you have no doubts. A research question is a question that is raised in the course of observations and to which the researcher seeks to answer.
While a hypothesis is an assumption that must be proven or refuted in the course of the study. These two concepts are different by nature, the research question has an inquisitive function, while a research hypothesis predicts the outcome of the experiment.
Now we will take a closer look at the most used, basic scientific method. Null hypothesis states that there is no interconnection between two variables that are being studied. To formulate the Null Hypothesis, you need to present your testable prediction about relevant variables as a negative statement.
The original hypothesis might state that the variables do not have differences, there is no influence of factors, there is no effect, the characteristics of which are equal to zero, with no statistical significance.
The purpose of scientific experiments is to disprove the Null Hypothesis, that is, to prove the positive relationship between independent and dependent variables. For example, you are a scientist in the field of mental health, and you face with the necessity of writing a psychology research paper .
Studying a popular theory, and presenting a null hypothesis: When a teenager uses social media, it will not impact their self-esteem. Alfred that your aim is to carry out a comprehensive, thorough investigation to prove or disprove this prediction.
Alternative Hypothesis
Let's now talk about the opposite of the Null Hypothesis, which is the Alternative Hypothesis. This kind of inference is an opposite idea to the one supported by the Null Hypothesis. It is also sometimes called an experimental hypothesis, as it reveals the subject of future scientific research.
The essence of this hypothesis involves proposing the relationship between two variables, more precisely that one variable influences the independent variable. The experimental hypothesis predicts how exactly the outcome may be affected during experimental manipulations.
At the same time the Alternative hypothesis can be divided into two groups: Directional hypothesis and Nondirectional hypothesis. Directional hypothesis states that the researchers expect a positive or negative outcome. While non directional hypothesis does not make predictions on the possible influence on the dependent variable.
Build your thesis statement
This is AI-powered online tool that lets you create a thesis statement about any topic you need.
Simple interface
Works with any type of paper
Absolutely free
Unlimited attempts
Hypothesis Essential Requirements
A good research hypothesis sets the direction for your further research study. If you manage to formulate it correctly, then this will give a significant impetus to experiments.
However, if the basis of your scientific research paper is not specifically, or vaguely explained, then your experiments may go into a dead corner. To avoid such problems, let's look at what an effective research hypothesis should look like.
Researchers must write a hypothesis based on the theme of the goals and objectives of the work. The formulation of the hypothesis should be competent, concise and specific.
The scientific hypothesis should be formulated in such a way that the stated problems could be studied, proved or refuted in the course of the work.
Your hypothesis must obligatory include at least one dependent variable and one independent variable.
A non-testable hypothesis is a blind corner to your research study. The purpose of creating a hypothesis is to further study it, which is why only the testable hypothesis can underlie your work.
It is crucial that the hypothesis states the object of the studies in a non-ambiguous way, so that not to mislead the reader. Your testable statement should correspond with the research question.
Prior research stands in the base of a strong research hypothesis. Researchers need to be knowledgeable in the field of studies, as there is a significant difference between just a guess and a working hypothesis.
Your hypothesis should be the result of a study of existing theories. To do this, you need to study the variables involved and make precise predictions, having previously identified problematic issues suitable for study.
By following these guidelines, you will be able to accurately formulate a compelling hypothesis that will serve as a reliable core and help you write a research paper fundamentally. It will also be very helpful to study few examples of good research hypotheses in order to have a better understanding of the issue.
Stuck with finding the right title?
Get plenty of fresh and catchy topic ideas and pick the perfect one with PapersOwl Title Generator.
How to Formulate an Effective Research Hypothesis
A hypothesis is an effective methodological tool that helps us structure our work. That is why it is very important to pay attention to the correct formulation and designation of a strong hypothesis.
Preliminary research is also required before formulating your assumptions. General knowledge of the field of study will help you accurately identify problems in the subject of study. Namely, this is the basis for the construction of supporting assumptions.
A hypothesis itself is a scientific method in a form of assumption that is formed based on a theory. Therefore, the key to successful research is the choice of a reliable experimental and theoretical base. Brilliant research is based on previous, and no less brilliant research. Therefore, your assumptions must come from evidence-based sources, otherwise, they may lead to false results.
To formulate a hypothesis, you need to study the research problem. This means that preliminary research is indispensable, and it is precisely what a hypothesis begins with. If you find it challenging to manage the study on your own you can opt for research paper help from professional writers.
It is necessary that your predictions correspond to the object of study, do not create contradictions between existing and received knowledge, and are also testable. Be careful not to use banal facts as a basis for building a hypothesis, otherwise you will severely limit the field for experiments.
In the course of conducting previous research, you will be able to highlight certain factors in the theory that need additional observation. Perhaps these phenomena deviate from the general vector of the functioning of the theory.
Talking about variables, they should be well elaborated, to avoid any misconceptions. Find out what your independent variable would be, it is the one you are about to substitute to get new research data. Then figure out what you'd dependent variable stands for, which is what the research measures. Subsequently you have to determine what kind of relationship exists between them.
Once you have identified the necessary factors, you are ready to begin formulating your hypothesis. Or if you still struggle to start the research, then it may be useful for you resort to writing service professional help. This should be done in such a way that the hypothesis explains the cause of the problem. Then you have to test your assumptions by conducting an experiment, or by looking for correlations between the dependent variable and independent variable.
As difficult as it may be to formulate a good hypothesis, this is a key step to successful, structured work. Any knowledge comes through a long process of learning theory and then reconciling skills in practice. That is why we are confident in your abilities, and we wish you success in creating a research hypothesis. We hope this article has become informative for you and clarified the key concepts necessary for a good scientific hypothesis.
Research Hypothesis Examples
Increased exposure to sunlight will result in higher rates of photosynthesis in spinach plants. Individuals with a higher level of emotional intelligence will have more successful personal relationships. Access to higher education will decrease income inequality within a society. An increase in temperature will result in an increase in the average kinetic energy of gas molecules. Increasing the concentration of a reactant in a chemical reaction will increase the rate of reaction. The presence of a black hole at the center of a galaxy will affect the motion of stars within the galaxy. Changes in the Earth's magnetic field will result in changes in the frequency and intensity of earthquakes. The introduction of non-native species to an ecosystem will disrupt the food chain and result in decreased biodiversity. The use of written language will result in the development of more complex societies. An increase in the minimum wage will result in decreased unemployment rates within a society.
Why must a hypothesis be testable?
What is a directional and non-directional research hypothesis, why do we need an alternative hypothesis, what is an empirical hypothesis, was this article helpful, thanks for your feedback.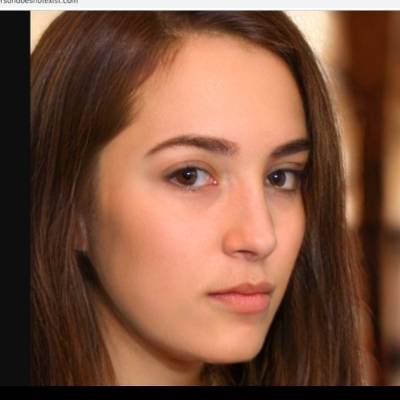 Prof. Trinity
I've always been a hard-working person (got zero Cs since my primary school:)). Although, it doesn't mean I'm a super nerd or something. You know, I just manage my time successfully. I never skip typos and don't accept plagiarism, because I realize how important it is for students.
WHY WAIT? PLACE AN ORDER RIGHT NOW!
Simply fill out the form, click the button, and have no worries!
How to structure a research paper
A research paper is an academic document that analyzes and interprets arguments based on in depth studies. College students are often required to write these kinds of papers. It is therefore critical for you to learn how to write a research paper . Unlike essays, research papers are longer, detailed, and test scholarly skills. You must demonstrate knowledge of the subject you are researching by engaging different sources and making original contribution to the study. 
Understanding instructions
Understanding the assignment is very important; before you begin to write make sure that you read the task sheet
Identify any confusing information that you might need to clarify with your professor
Identify the objectives, deadline, formatting style, length, and submission process. 
Make a list of the key requirements and cross off each as you accomplish them
Choosing a research paper topic
You can generate research title ideas by brainstorming with other students, picking a topic that interests you, or talking with your professor. Another way of coming up with a research topic is drawing inspiration from other studies. The discussion in research papers often have ideas for other topics that may need further examination. Avoid talking about broad subjects; narrow down to a specific topic that is interesting and meets your assignment requirements.
If you are having a challenge with picking a research topic, you can always get cheap research paper help from online tutors. These tutors will brainstorm with you and offer you interesting and viable research titles.  
Preliminary research
Take note of important discussions regarding the topic and pick an issue that you can focus on. Use different sources such as journals, books, and credible websites. Look into sources that do not agree with you point of view.
Are there interesting debates you can investigate?
Do you have a different view on your topic?
Are there recent studies that add to the existing knowledge?
This would be a good stage to think about the research problem or research question.
Research Paper Structure
A research paper typically contains a title page, abstract, introduction, methodology, results, discussion or conclusion, and reference page. Some may have figures and tables and some appendices.
Title page – A research title page is usually the first page. It states the title of the paper, and the author. If it is an APA research paper, it may include the university affiliation and have a running head.
Abstract – An abstract gives an overview of the research. It is usually about a page long.
Introduction – The research paper intro is the first major section. It describes the research topic, summarizes prior research, states the research question, and thesis statement . 
Methodology – In this section you will give details of how you did your research. Describe the participants, subjects, study design, and procedure. The methodology section should be detailed enough for another scholar to duplicate your study. 
Results – what information was gathered from your research? remember to include statistical data. 
Discussion / Conclusion – Summarize the results and explain how they address the research question. Describe the significance of the findings. You may also include limitations and recommendations for future studies. 
References – List down all the sources used. Remember to follow the recommended writing style; if you are writing an APA research paper, follow the correct format. If your formatting skills are questionable, you can always get assignment help online . There are many professional writers online who offer formatting services. 
Bibliography
Revision upon request
Originality check
Get all these free features for $70.94 FREE
Urgent orders (starting from 3 hours)
High priority option
Instant status updates
Every paper is checked with anti-plagiarism tools
Proper references and citations included
Used by students from 162 countries
72% of our clients order again
20,000+ orders completed annually
Terms & Conditions
Privacy Policy
Cookie Policy
Money Back Guarantee
Article Critique Writing Services
Assignment Help
Buy a Narrative Essay
Buy Custom Essay
Buy Dissertation Online
Buy Essay Online
Cheap research papers
College Admission Essay Writing Service
Custom Term Paper Writing
Custom Thesis Writing Service
Descriptive Essay Help
Dissertation Literature Review Help
Dissertation Proposal Help
Dissertation Writing Services
Law Paper Help
Nursing Papers For Sale
Online Formatting Services
Personal Statement Writing Service
Proofreading Services
Scholarship Essay Writing service
QuestWriters.Org Copyright © 2023
[Copy and paste OK! ] Easy introduction to beginners with example sentences of "short essay"
Introduction
1. what is an essay, 2-1. determining the theme, 2-2. collection of materials, 2-3. creating an outline, 2-4. transcription of rough sentences, 2-5. proofreading/correction, 3-1. introduction, 3-2. main article, 3-3. conclusion, 4. examples of short essays (social sciences), 5. examples of short essays (natural sciences), 6-1. clarify points, 6-2. consideration based on materials, 6-3. try to structure your sentences logically, 6-4. set margins and line spacing appropriately, 6-5. pay attention to the number of characters and font size, 7. sample essay, 8-1. clarity of issues, 8-2. accuracy and appropriateness of materials, 8-3. logical sentence structure and development, 8-4. abundance of expressiveness and vocabulary, 8-5. observance of character count and character size, 9-1. "regarding the government's role in japan's new coronavirus countermeasures", 9-2. "social issues caused by smartphones", 9-3. "women's social advancement in japan", related article.
Have you ever heard the word "short essay"? An essay is one of the sentences that are often written in colleges and high schools, in which you discuss your own arguments or summarize your thoughts on a certain theme. In this article, I will explain how to write an essay and points to note while introducing example sentences.
An essay is a piece of writing in which you express your opinion or thoughts on a certain topic. It is one of the assignments assigned mainly at universities and high schools, and the length is generally from a few pages to a dozen pages. Writing short essays is one of the most important tasks for students, as they not only help them develop the ability to organize their thoughts, but also acquire logical thinking and writing skills.
2. How to write an essay
When writing a dissertation, it is common to follow these steps:
Determining a theme
collection of materials
Create an outline
Transcription of rough sentences
Proofreading/correction
First, decide what topic you want to write about. The theme should be something that you are interested in or something that is attracting attention from society.
Next, collect materials on the subject. Collect necessary information from reliable sources such as the Internet and libraries.
Create an outline summarizing your opinions from the materials you have collected. The outline is the basic framework for creating the structure of the text, so it is important to create it properly.
Create a rough sentence based on the outline. In this case, it is effective to first write down what comes to mind and then modify it later.
Read back the rough sentences you wrote, proofread and correct them. Pay attention to details such as sentence structure and vocabulary.
3. Structure of the essay
An essay is generally structured as follows.
Introduction: Describe the theme, background, purpose, etc.
Main Thesis: Clarify the points at issue and then assert what you want to discuss.
Conclusion: Summarize the claims made in this paper and draw a conclusion.
In the introduction, explain the theme you are working on, the background, the problem, etc. Also, explain your purpose for writing the essay and your own approach.
In this thesis, after clarifying the points at issue, I will discuss what I want to assert. Clarifying your point makes it easier for your readers to get your point across.
The conclusion summarizes the arguments made in this paper and draws a final conclusion. The conclusion plays an important role in summarizing the text, so be sure to write it well.
For example, let's take an example of a social science essay. "Declining affluence in Japan" Japan has developed into one of the richest countries in the world during its high economic growth period. However, in recent years, many problems such as the declining birthrate and aging population and the deterioration of the employment situation have come to the fore. In this paper, I will consider the decline in Japan's affluence and explore the factors and countermeasures.
I will also give an example of an essay in natural science. "Importance of sensors in self-driving cars" In self-driving cars, it is essential for sensors to make driving decisions that humans used to make. In this paper, we will explain the types and roles of sensors in self-driving cars and discuss their importance.
6. Essay points
When writing your dissertation, you should keep the following points in mind:
Clarify your point.
Consideration based on materials.
Make sure to structure your sentences logically.
Set margins and line spacing appropriately.
Pay attention to the number of characters and font size.
When writing an essay, it is important to first clarify your point. By clarifying what you want to argue and from what standpoint you are arguing, it will be easier to convey to the reader.
In an essay, you need evidence to back up your opinion. Therefore, it is important to collect highly reliable materials and make considerations based on them.
When writing an essay, try to use a logical sentence structure. After clarifying the points to be discussed, clarify the points you are asserting and compose the sentences to develop them.
In an essay, it is important to set margins and line spacing appropriately. Adjust the spacing between letters and between paragraphs for readability.
When writing an essay, pay attention to the number of characters and the font size. Check if it fits the specified number of characters and font size, and correct if necessary.
Here are some examples for writing essays.
"About the influence of SNS in modern society"
"On the Japanese Government's Efforts Against Global Warming Issues"
"On Nursing Care Issues in an Aged Society"
"Japan's International Competitiveness"
8. Essay criteria
Essays are generally evaluated according to the following criteria.
Clarity of point
Accuracy and Appropriateness of Materials
Logical sentence structure and development
Extensive power of expression and vocabulary
Observance of character count and character size
Clarity of points is very important in the evaluation of essays. You are required to articulate your argument and base your arguments on it.
In an essay, it is essential to have materials to support your argument. Therefore, the accuracy and appropriateness of the materials will also be evaluated.
An essay requires a logical sentence structure and development. You need to be clear about what you're claiming, then develop it and make it easier for your readers to understand.
In short essays, expressiveness and richness of vocabulary will also be evaluated. It is necessary to express what you want to convey to the reader accurately and clearly, and to improve the quality of your writing with a rich vocabulary.
Essays will also be evaluated for conformance to the specified number of characters and font size. Check if the specified conditions are met and correct if necessary.
9. Use essay examples as a reference
When writing an essay, it is very effective to refer to example sentences. Here are some more examples of Japanese essays.
Due to the epidemic of the new coronavirus, the Japanese government has taken various measures. This paper examines the measures taken by the government and considers their role.
Smartphones have become one of the devices that we use on a daily basis. However, there are many social problems caused by its use. In this paper, we examine the problems brought about by smartphones and consider their solutions.
In Japan, women's participation in society is progressing, but there are still many points to be improved. This paper examines women's advancement into society and considers the challenges and solutions.
As mentioned above, essays can be written on various themes. If you choose a theme that you are interested in or something that is attracting attention from society, you may find it more fun to write.
10. Summary
In this article, I explained how to write an essay and points to note while introducing examples of essays. Writing short essays is one of the most important tasks for students, as they not only help them develop the ability to organize their thoughts, but also acquire logical thinking and writing skills. Please use this article as a reference to write your own essay.
Free Materials
English Language Editing
Technical Scientific Editing
Scientific Writing Workshops
Online courses
Meet the Team
Scientific paper structure: get started with this quick and easy guide
by kayciebutler
November 13, 2020 November 13, 2020
12 min read
Why the scientific paper structure? It mimics the research process!
Science can be daunting enough – the scientific paper structure doesn't have to be, too!
In fact, the structure of a scientific paper is meant to be anything but daunting, as it is designed to mimic how science actually progresses.
Don't believe me? Think about this –
–>Research usually starts with a topic ( title ) .
–>Then, you need to study the s tate of the field around that topic, identify key gaps to address, and form a hypotheses ( introduction ).
–>Next, you gather the tools and equipment you need to do that research ( materials ) and perform experiments ( methods ).
–>After that, you report the results of those experiments ( results ) and see how those results affect the field and integrate back into it ( discussion ).
Helpfully, that is also exactly how your scientific paper is structured.
A scientific research paper is typically ordered:
Introduction
Materials and Methods
Discussion/Conclusions
*Note: This page is going to walk you though the scientific paper structure. If you want info on writing each of these sections, please see my comprehensive page on writing your scientific manuscript !
Scientific paper structure: IMRAD and scope
In more technical terms, the scientific paper is usually structured in what we call the IMRAD format, standing for " I ntroduction, M ethods, R esults A nd D iscussion."
An IMRAD-based paper includes:
I ntroduction
   Why did you do this research?
  What was the original hypothesis?
  When, where, and how did you do this research?
  What materials or subjects were involved?
  What did you discover?
  Was the tested hypothesis true?
a nd D iscussion
  What do your results mean?
  How does this fit within the field?
  What are the future  prospectives ?
Besides mimicking the research process, the structure of an IMRAD paper is also helpful for the reader in terms of the the scope of the paper and is designed to draw them in and then show them how your work matters.
What is the scope?
The scope indicates how broadly or narrowly the writing is focused. If the writing in a certain section has a broad scope , it is designed to be accessible to a broad audience . If the writing in a section has a narrow scope , it is designed to be the most focused on your specific work – which is directly accessible to a much smaller audience .
To show you what I mean, I made this diagram that shows how the scope of an IMRAD paper changes from beginning to end:
Note how the scope of a scientific paper makes an hourglass shape.
This makes sense, as the important results of your paper are the narrowest in scope. Because this scope is so narrow, it is not widely known, so it would not be accessible to a reader unless it was bookended with information that is much broader in scope, or information that is more well known and understood. This is how you teach the reader what they need to know to understand your work and give them the tools to place your work in context.
Therefore, the introduction of our paper is going to start at the very broadest scope, first introducing the reader to our field in general and then to our research more specifically. In this way, we will start at a very broad scope and slowly narrow into the results – which represent the narrowest scope in our paper.
Scientific paper structure: Key parts
1. title and abstract: attract the reader's attention.
A scientific paper usually starts with two key parts that help attract a reader's attention to your work: the title and abstract.
These parts are designed to essentially be the advertisement for your paper.
This means they need to be informative enough about the content of the paper to attract the right readers to your paper, and they also need to be written in a way that is interesting enough to attract those who might not otherwise find your paper.
Also note, basically any reader who gets to the paper body will have read your title and then abstract. By making sure your title and abstract are as attractive as possible, you can get more readers interested in also reading the paper body!
Relative views of the different parts of your paper. Because the title gets so many more than the abstract and the abstract gets so many more than the paper, these parts need to be GREAT to attract readers! Image cred: Macmillan science communication
The title contains the key words of the paper, and tries to organize them in a way that lets the reader know what kind of study you conducted and roughly what you accomplished in that paper.
For all of my advice on writing your title, go here .
The abstract is also written to draw attention to your papers, so you want to structure it in a similar hourglass shape as the paper body.
The abstract should
start with a broad problem that is relatable to the average reader of that journal
indicate how your proposed to solve that problem ( hypothesis or research objectives )
give a few lines about what you did in the paper, including key methods and results
end with a statement about why your work is important and why it deserves to be published .
This is a lot to ask of a normally 250 word abstract!
Don't worry – I show you exactly how to do this. For all of my advice on writing your abstract, go here.
Or, you can download your free abstract writing guide here .
2. Introduction: Introduce the reader to your work
After the reader has opened your paper, they need to be introduced to not only your work, but why it matters. This is where the introduction comes in!
Most scientists are good at introducing the literature surrounding their field – which is a big part of the introduction – but struggle to convey the importance or necessity of their work.
Part of this is because many people fail to see the importance of introducing the entire field to the reader to show why it is important to do research in that field.
Therefore, the introduction should start with a very wide overview and include a paragraph at the beginning that introduces the entire field to the reader.
The introduction starts at the broadest scope and narrows to the research project discussed in the paper.
Paragraphs of your introduction
Paragraph 1. The first paragraph of the introduction should answer the question – "Why does my research field exist?" 
Importantly – this paragraph should include a very clear statement of a gap that still exists in the world that your field of research seeks to fill .
Paragraphs 2-3 . Next, it is important to introduce to the reader why your research project exists, which involves the traditional review of relevant literature that most scientists are comfortable writing. These next 1-2 paragraphs should answer the question – "Why does the research in this paper exist?"
Importantly – these paragraphs should include a very clear statement of a gap that still exists in the field that your specific research project seeks to fil l .
Paragraph 4 . The last paragraph of the introduction should give the reader an overview of what to expect in this paper. It should include a typical "Here, we did…" sentence as well as a very short summary of key methods or results.
But we aren't done yet…
This final paragraph should also end on a sentence that answers the question – "Why does this work matter and deserve to be published?"
The most impactful introductions all end with this forward-thinking statement that helps the reader place the product of your work into context. Don't underestimate this sentence – getting the "why" into your reader's head from the beginning can do wonders for their ability to grasp the importance of your work.
For all of my advice on how to write your introduction, go here !
3. Materials and Methods: Tell the reader what you did and how you did it
After setting up why your research projected needed to exist and what you hoped to accomplish, it is time to tell the reader what you did and how you did it.
In terms of text, this section on your materials and methods is the narrowest in scope of all of you paper, as it related to your project alone.
The materials and methods, showing what you did and how you did it, are part of the narrowest scope of the paper.
In this section, you need provide enough detail that your work could be repeated.
Tell your reader:
what materials you used and where you bought them
what equipment you used
what protocols you followed
how you did each experiment
how you analyzed your results
how you calculated statistics
If you want your work to be considered robust, others need to be able to repeat it.
At this point, your paper should convey what another lab would need to know to copy what you did in this work.
4. Results: Show the reader what you saw
The final section of the narrow scope in your paper is your results, where you tell the reader what you saw in your experiments.
The results of the paper are the final chunk that is narrowest in scope in the middle of the hourglass.
These paragraphs tell the story of your paper, and should be designed as such.
For the best readability of this section, the results should be structured such that each paragraph :
represents one experiment or group of related experiments
begins with a topic sentence that tells the reader what you did in that paragraph and why
end with a summary statement (1/2 – 1 sentence) telling the reader the main take-home point of that paragraph
The results section should not :
Provide extra introductory info only when it is needed to understand the following work and does not apply to the entire paper
Provide only enough here such that the reader understands what experiments were done and what the controls were .
The reader should not be able to reproduce your experiments from the details in this section
Provide only enough for the reader to understand the rest of the paper plus the paragraph-ending summary statement .
For all of my advice on how to write your results, go here !
5. Discussion: Walk the reader through what your results mean and how they affect the field
At the end of the paper, the reader needs to know what your results mean and how they integrate in the field – it is the only way to understand the importance and impact of your work!
For this, the discussion is the opposite of the introduction – it funnels the reader OUT of your work, building on your results to connect your work to the field and society as a whole.
The discussion of the research paper starts at the results – narrowest scope – and broadens the scope back out to the widest points, connecting your research to the field, science, and then society.
Paragraphs of your discussion
Paragraph 1. The first paragraph briefly summarizes the main results of the paper and directly shows how they address the gap in the field  that was mentioned in the introduction.
Paragraphs 2-4. These middle paragraphs discuss your results. For each paragraph, take one key result and:
analyze it – what does it mean?
relate it to the field – how does it tie into other work in the field?
relate it to the gap – how does it help fill the gap that you discussed in the introduction?
speculate beyond the current limits of the field – what new research questions do these results bring up?
f uture directions – how can this research be expanded on in the future?
Final paragraph – the conclusion.   The conclusion should never be a summary of the paper – this misses a great opportunity to highlight the importance and impact of your work, and leave the reader with a forward-thinking outlook.
The conclusion is not narrow in scope, so it is not a summary of the work! The conclusion should be the most forward-thinking and therefore broadest part of your discussion.
The conclusion does a disservice to your paper if it doesn't highlight why your work deserves to be published. Make sure it answers:
Why should scientists be excited about this work?
Why should non-scientists be excited?
For all of my advice on how to write your discussion, go here !
Scientific paper structure: Putting it all together and writing
Now after seeing how a scientific paper is structured and why, you might still be struggling to write the paper…don't worry, this is completely normal!
Just because we know the structure we need to strive for, it still isn't easy to translate our work into a paper. This is because the way a paper is structured is designed to help the reader through the process, but it is not necessarily the easiest ordering for writing a paper.
To now learn how to WRITE your scientific paper, you can find all of my advice on that topic here .
Leave a Reply Cancel reply
Your email address will not be published. Required fields are marked *
FREE ABSTRACT E-COURSE
Including: -> Detailed breakdowns of ideal abstracts -> Most common mistakes and how to avoid them ->How to WRITE your abstract from scratch ->And all of our best tips , info , and everything you need to know
But we don't stop there! Joining our community includes: ->Members-only discounts on all of our courses ->Tips for writing , editing , and publishing your science -> First access to all our material direct to your inbox  – NO SPAM !
Here - have a cookie!
Privacy overview.
How to Write a Technical Essay?
Unlike an explanatory or personal essay, a technical essay is to inform the readers about different, but technical topics. Therefore, you should follow a particular format for writing it. Of course, it needs to include an introduction, body, and conclusion, but these also contain elements to prove detailed documentation and research.
In fact, the abstract and references are also important parts of a technical essay. Therefore, writing a technical essay requires the same credibility and organization sense you expect from a professional essay writing gig .
Do you need to start writing a technical essay today? Then there is the guideline that you must follow.
So, here we go
Understand the purpose of technical writing
Technical essays are to explore a product or a specific scientific or technical subject . So, it must explain how to carry out a certain technical task or present a specific method to do something.
Your technical essay's goal should be to explore the subject's technical aspects and analyze the method to accomplish something.
Find out more about formatting
Writing technical essays in a certain format, just like a research paper, is important. When writing a technical essay for a degree program or a journal, understand its formatting guidelines.
For instance, a journal may have a specific font size or paragraph alignment.
It is also possible that there are certain style requirements to add citations or references to books.
You should follow any of the three popular citation formats for academic writing. These formats include MLA, CMS, and APA. While writing for academic purposes, failure to include essential formatting elements can result in low grades.
On the other hand, when writing for a journal, always follow their formatting guidelines. Otherwise, your technical essay will appear sloppy and affect your impression.
Understand and follow the technical essay format to write an impressive piece.
Focus on the structure of your essay
Generally, a technical essay presents a question to begin the discussion. Then you need to write the method you used to find the answer to that question and conclude your findings. Just like any academic research, your technical essay structure will look similar to this:
Start with an attractive title for the question you will address in your essay.
Describe the method you used to answer the specific question.
Then start with the Abstract and give quick information about your question, inquiry process, and conclusion. Keep all the paragraphs brief.
Creating a structure before writing your essay can make things easier for you includes:
You can also continue making a few notes to organize your thoughts and fill in the details logically.
Fill the sections
In the beginning, describe what makes you write a technical essay on the chosen topic in the introduction. Try to connect to your prospected audience appealingly since the introduction. Then give a brief about what you would find in the following paragraphs. This practice will help the readers to understand what to expect from the essay.
Always describe the details about the used methodology in the body section.
How to Find Part-Time Remote Work
You should also explain your technical topic logically here.
Break your body section into different paragraphs to make it easier to read and more understandable.
You can even divide your body section into different subheadings to describe your topic's angles.
Always prefer using explanatory and tight sentences here. Use bullets where you need to present essay details more specifically.
The essay conclusion should always base on your topic and body's review. Here you should summarize the result or outcome of your research by following a particular process.
Including a reference, the section is also important at the end.
*Important Tip*
Always remember that don't overexplain your essay in the introduction section. It should be just a summary of your technical essay.
Ensure to have enough information about your chosen topic
Before writing a technical essay, gather enough information about your topic. Conducting proper research on the topic is critical before you begin writing your essay.
Use multiple resources to develop a thorough understanding of your topic.
Always double-check your fact sheet, especially if you are getting these from online sources. Sometimes, even the most reliable online sources can provide incorrect details. This problem can affect the credibility of your essay significantly.
Read essays from different sources to understand all the aspects of your topic. You can later use these sites as reference links as well.
Having enough knowledge about the topic will consequently boost your confidence. Instead of spending time on style and vocabulary, you should invest in collecting information through research.
Final Thoughts
Whenever writing your technical essay, ensure to label your document correctly. Most people think technical essays are similar to persuasive essays because of their structure. There are various distinctions you should understand. Consequently, writing a technical essay will become easier for you.
Leave a Reply Cancel reply
Your email address will not be published.
This site uses Akismet to reduce spam. Learn how your comment data is processed .
Understanding PLR vs. Other Types of Licensing
The Blog Model: Make Money Blogging

A Step-by-Step Guide to Writing a Problem-Solution Essay
Unfortunately or fortunately, the world we live in is not perfect. Problems of a different nature that we face daily require solutions. And there is no doubt the issues must be solved. That is why in the course of academic writing students are often asked to write problem solution essays, allowing young people to express their points of view. This type of research paper allows you not only to show your creativity but also to find multiple solutions to real problems.
In this article, we will look at the basic principles and requirements for writing a problem solution essay. We will also explain to you the structure of such work and the secrets that will help you become the author of a strong problem solution paper. Keep reading, and you will learn working strategies to help you with your research.
What is a Problem-Solution essay?
Let's start with an interpretation of the basic concepts, namely problem solution paper definition.
It is a form of argumentative essay. In it, the author's task is to outline the problem that needs to be solved. And also to convince the reader that this issue is worthy of attention and that its solution is a necessity and not a subjective desire.
Then the most difficult task lies ahead – to propose one or more ways to solve the crisis. The tone of the paper must be persuasive, as the author must inspire confidence and respect to draw attention to the problem. Moreover, you will not only explain the importance of solving this problem but also call the audience to action.
Don't forget that your problem solution essay should be scientifically based. So, to write your essay , you should possess a certain level of expertise. For this reason, you need to choose problem solution essay topics that are in the field of your interest and knowledge.
Remember that you can opt for one of two key schemes. In terms of the first, you choose one, in your opinion, the best solution to the problem, and present it to the audience. The second direction is to suggest a list of possible solutions. In this way, you allow the reader to independently choose the most attractive option.
Submit instructions, choose a writer, and pay only if satisfied.
Problem Solution Essay Structure
Like any other academic essay, this type requires three main sections. Namely, the introduction, the body part, and the conclusion. The size of each of the parts is rather limited. Therefore, you have to briefly and meaningfully state the necessary explanation. Let's take a look at the content of each of the parts as well as see some tips to write a good problem solution essay.
Introduction
The introduction opens your solution essay and should be impressive. A book is judged by its cover, and an essay by its introduction. Your task is to interest the reader for further reading. Try to fit in the first paragraph shocking statistics regarding the chosen research problem. Or start with a personal question to the reader. You can even provoke readers into emotion. Perhaps it will be a sense of shame to ignore an important issue that needs a solution. Or a feeling of fear of the possible consequences.
Since the first paragraph of the problem solving essay introduces the reader to the subject, you should keep it concise but informative. The thesis statement will help you with this. It should be coherent and describe the topic and objectives of your work. Place it at the very beginning of the first paragraph.
The main part is the development of your ideas. It is in this section that you have to present the problem, explain its importance, and talk about its peculiarities. And, of course, you need to provide your expert opinion on how to solve the chosen problem.
There are two kinds of formats down to the main part. We will consider each of them in more detail below. However, in short, the block structure assumes that you present all the problems in one paragraph of the paper. And in the second part, all other solutions. While the chain structure of a paper implies gradual disclosure. One problem, one solution.
Both schemes are suitable for a problem solving essay format. We can independently choose the most suitable option. However, do not mix these two structures with each other. Stick to just one format.
Conclusion paragraph
The conclusion is a paragraph for evaluation of findings you have received in the course of writing the research paper. You have to identify your results and express them in the last paragraph. You can also indicate what exactly you would like the reader to remember from your essay.
As a final phrase of your paper, you should call the audience to a specific action. Remind people that solving this problem is absolutely necessary, and explain why it cannot be ignored. Be persuasive, and your opinion deserves to be heard.

Problem Solution Essay Outline
Outlining your essay will help you plan your thoughts and fit the right message into your solution paper. This will also save you time, as the frame of the essay will be ready. Let's look at the two main directions to write a body part and how exactly you can use them.
The introduction is the same for both types of paper formatting. In it, you must describe the selected situation. State the main idea and objectives of your essay. Finally, your goal is to interest the reader. You do not provide any solution yet, only set the scene for future research development.
The block structure for the outline means that you divide the body part of your essay into two sections. In the first section, you look at problems, explaining their importance and the need to find solutions. While in the second section of the essay is the solution paragraph, where you offer all the ways you know how to solve this problem.
Let's see the second option you can use for your problem solution paper.
The chain structure for the essay outline means that you divide your body part into several sections depending on how many problems you will consider. Each section should represent one problem and propose a solution for that issue. Accordingly, this is a sequential paper structure format.
The conclusions also have a single format, in this section, you need to include an evaluation of your work. Process the data you have obtained while you write a problem solution research and describe it to the reader. Also, this section of essays often includes a call to action which means you should create a plan of what exactly people are supposed to do to solve the issue.
How to Write a Problem Solution Paper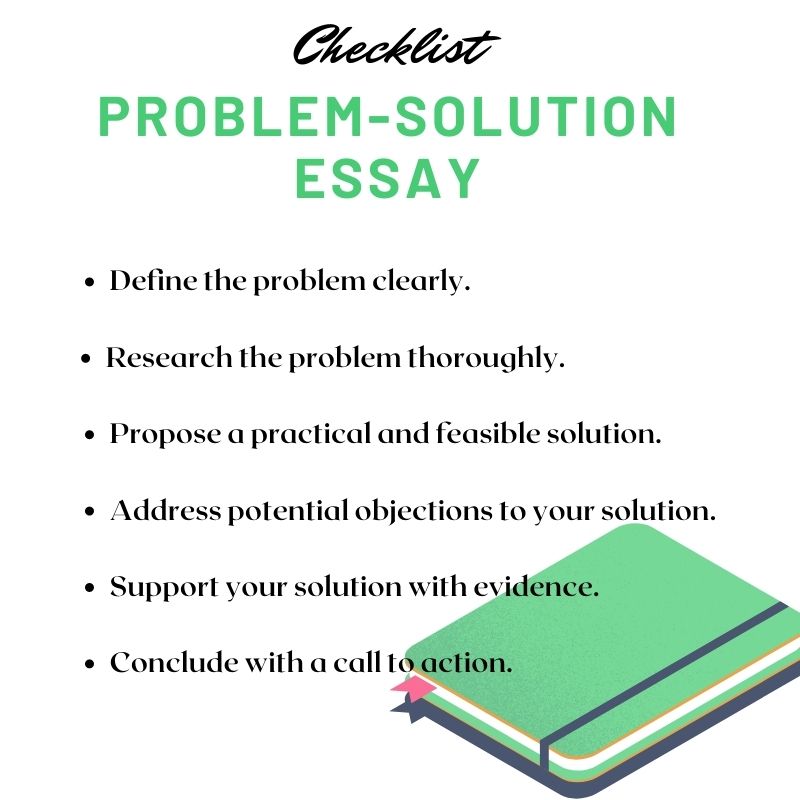 Such a responsible type of work often causes anxiety among students. It is necessary to show not only ingenuity and creativity but also to conduct a deep analysis regarding the particular problem. To make it easier for you, our custom essay company has compiled a list of the tips that will lead you to write a decent problem solution essay. Follow these steps, and you will get a high score.
Figure out the essential elements of the essay
Every written work begins with an understanding of the basic requirements. Therefore, the first step to writing a quality problem solution essay is to become familiar with the key components of the work.
In addition to the basic elements, namely the introduction, main body, and conclusion, there are also other equally important components. Consider creating an outline for your research to facilitate structuring your ideas and make your problem solution essay match the requirements. Frame a strong thesis statement that will present the topic of your writing. Come up with compelling arguments and evidence to be more persuasive.
Introduce the situation from your point of view
From the very first paragraph, you need to immerse readers in the context of the problem. Your task is to reach out to people and prove to them the significance of the issue you have chosen. Provide evidence that your problem cannot be ignored. The reasons should be shocking so that they draw public attention.
Speak out, let the world know your perspective. That is exactly what the problem solution essay is about. You are supposed to reveal your awareness regarding the topic, so there is no room for doubt that your voice should be heard.
Preliminary research is what you need
Do not ignore preliminary studies on the subject you've chosen. This step is an integral part of building a logical argument plan. You need to be an expert in the field, to support your assumptions with real evidence. Consider all the required questions before starting your problem solution paper.
Visit the library for help. Study books, publications in paper, and electronic newspapers. This will help you understand the context and background of your chosen crisis. It is the understanding of the origins of the problem that leads to clarity in the questions of its solution.
Discuss the issue with a profile specialist. Deep research will bring the best result. It's not just about a good grade. It's more about being knowledgeable in the area you study.

The Power of a Strong Thesis Statement
The thesis statement summarizes the general theme of your research in a few words. If you had to describe your work in a few words, that would be your research proposal covering the topic. Also, such a phrase helps the reader to determine from the first words whether he is interested in the topic of your work. That is why it is your responsibility to describe your work as concisely and intriguingly as possible.
The thesis proposal is at the very beginning of your introduction. This is literally the first thing the readers encounter when they meet your problem solution essay. As the famous proverb says, a bad beginning makes a bad ending. So make sure it is not the case of your thesis proposal.
Determine the best solutions
Since you have already thoroughly studied the issues, it is time for you to move on to finding ways to solve problems. This is the most important part of writing problem solution essays. Since you need not only to study existing strategies for dealing with the crisis but also to offer your innovative ideas. This requires deep knowledge of the origins of the problem, as well as some creativity.
However, be realistic in your suggestions. Your solution must be tenacious. It should be able to improve the situation now. Very creative, but unrealizable strategies will not be very productive. Your task is to focus on finding real ways to solve real problems and not fantasize about the distant future of science and technology.
When you manage to develop an optimal solution, you will have to explain it to the public. Support your ways out with proper reasons. Why exactly is your idea trustworthy? There might be some objections from the side of the readers, so make sure to avoid misconceptions.
Provide examples to reinforce your solution
Based on the data you discuss, you are supposed to develop examples confirming what you said. To explain to the readers that your plan is effective, you need to provide visual evidence.
You will have to study experiments on problem solving similar to your own one. Have comparable solutions worked in the same situations? Discuss the solution with experts on your topic, and cite scientific research that you relied on. Process the data you received and make up a diagram to reinforce your argument.
It doesn't matter whether you have one or more solutions. They all are supposed to be well elaborated. Problem solution papers need strong testimony.
Conclude the problem solution essay by evaluating the results
Having covered your problem solution topic, it's time to focus on the results obtained. To write a compelling conclusion, you can predict exactly how the situation will change if your solution is implemented. Propose to the reader a detailed alternative reality where your plan of problem solution is accomplished. This forces the reader to think about the necessary action to improve the situation. The audience will have no questions nor objections seeing your expert, science-based assumptions.
You can also do the opposite for your problem solution essay. Offer the reality in which your solution to the problem has not been brought to life. How exactly can the situation worsen? What happens if the situation is ignored and not solved? Include this strategy in the problem solution essay, and we guarantee it will work out.
Revision is a key to excellent results
It doesn't matter how good your problem solution essay is in terms of content as long as your text is full of typos and another formatting is incorrect. All types of essays have a certain format that should be followed. You need to study in detail the requirements for the design of your paper.
Literacy is also very important in writing essays. Proofread your work several times before handing it into the teacher. It is best to check not immediately after writing but the following day. Thus, with a fresh look, it will be easier for you to notice existing errors. Check your work for typos, punctuation, spelling, and stylistic errors.
Give your paper to a friend or parent to check. You can also ask them if your essay is interesting. You will still have a chance to add or reduce some information.
Example of Problem-Solution Essay
Tackling the Challenge of Food Waste in the Foodservice Industry
The foodservice industry is plagued by a significant issue that has been persistent for years: food waste. Recent reports by the National Restaurant Association show that nearly 84% of restaurants throw away excess food every day. This not only has a significant environmental impact but also places a financial burden on restaurant owners. To combat this problem, innovative solutions need to be implemented to reduce food waste.
One solution is to optimize serving sizes. Often, restaurants serve portions that are too large for customers to finish, leading to excessive food waste. Offering smaller portion sizes would help minimize waste while giving customers the option to order more if needed.
Another solution is to donate surplus food to local food banks or charitable organizations. Some restaurants have already started doing this, creating a win-win situation. By reducing their food waste, restaurants can also help feed people in need. Additionally, partnering with local farmers and food rescue organizations can facilitate the donation of unused food to community members.
Additionally, composting programs can be implemented by restaurants to transform food waste into nutrient-rich soil for farming. This can be achieved by collaborating with composting facilities or setting up on-site composting systems. By embracing this approach, restaurants can significantly reduce their environmental impact while creating a sustainable food system.
In summary, the foodservice industry must tackle the issue of food waste by adopting innovative solutions. This can be done by optimizing portion sizes, donating excess food to those in need, and implementing composting programs. As a conscious consumer, I appreciate restaurants that prioritize sustainable practices and make an effort to reduce their environmental footprint. By taking these steps, restaurants can not only benefit themselves but also contribute to a positive impact on the planet and their community.
Problem solution essay is not the easiest task to perform. However, keeping in mind all the basic requirements for the job, you will be able to complete the task. This is also a chance for you to show your wit and creativity and earn a good reputation in the eyes of the teacher. Finding creative solutions to complex problems is one of the requirements for candidates for the best positions in cutting-edge companies. So who knows, maybe today you are writing an essay, and tomorrow you are at the forefront due to your skills. We hope this article has dispelled your doubts and added confidence and motivation to writing a problem solution essay.
Improve your writing with our guides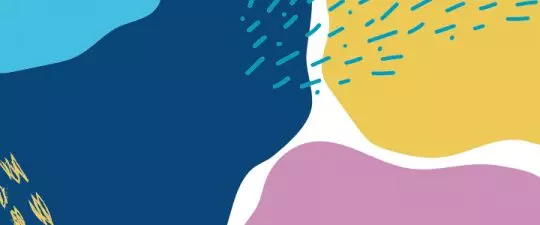 How to Write a Scholarship Essay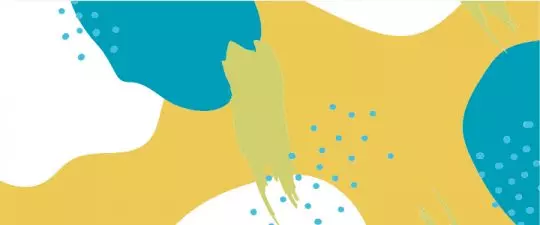 Definition Essay: The Complete Guide with Essay Topics and Examples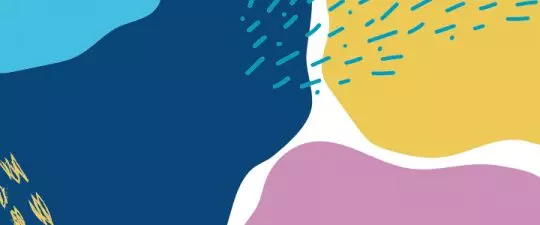 Critical Essay: The Complete Guide. Essay Topics, Examples and Outlines
Get 15% off your first order with edusson.
Connect with a professional writer within minutes by placing your first order. No matter the subject, difficulty, academic level or document type, our writers have the skills to complete it.
100% privacy. No spam ever.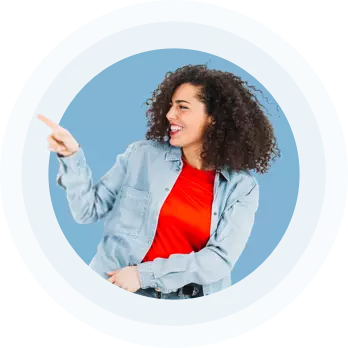 Payments are not stable! If you paid for a subscription, but did not get access to your account, write to @AnnaRetextAI
How to write an introduction to a term paper 2023
How to properly write the introduction to the term paper. Read more in this article. Download a sample and an example of a template for the introduction of the term paper can be found here.
How to write an introduction to a term paper
A sample structure of the introduction to the term paper, relevance of the term paper, the object of the term paper, the subject of the term paper, problematics of the course work, purpose of course work, objectives of the course work, research methods used, introduction to the term paper: a template, examples of course paper introduction.
Introduction to auditing
Introduction to Banking
Introduction to Marketing
Introduction to accounting
Introduction to the World Economy
Download sample introductions for term papers
Frequently asked questions.
Earlier in our blog an article about term paper design according to State Standard 2023 , which describes the general requirements for all its sections. Let's dwell on how to write the introduction to the term paper . Because this is an important part, which always draws attention to the supervisor and the certification committee.
The introduction to the course project is usually small (up to 5 pages). For example, Moscow State University in its recommendations for term papers refers to GOST R 7.0.11-2011 , according to which the size of the introduction should be up to 5% of the total work. but includes an explanation of why this topic was chosen, how it is important for science and society as a whole, how the study will be conducted. In the statement of the key points of research and is the essence of the introduction to the term paper .
So, if the institution does not impose special requirements, the structure of the introduction of course work looks like this :
introductory part (2-5 paragraphs), which may contain a historical summary, listing the scientists who have previously studied this topic, the information base on which the author relied, the problem that prompted this research;
the relevance of the study in 1-2 paragraphs. It explains why this topic is important, why it is necessary to raise it;
research goal;
the hypothesis, which will be tested in the process, then will be either confirmed or disproved;
tasks - reflect the main stages of the work. The first task in any work is usually a literature analysis of the topic;
methods - answer the question of what tools, techniques, resources will be used to solve the problems;
the base of the study - the place of the study (university or an outside organization);
sample - study participants, subjects;
work structure.
Below is the introduction to the term paper: a case study in clinical psychology on "Deformations of the semantic sphere of military personnel :
Coursework introduction sample - download
In addition, you can use a neural network for term papers to get the work done in a couple of days .
The relevance of a scientific work means its relevance, its usefulness for science. It is necessary to prove that the topic requires attention and should be studied. It is especially appreciated when a student expresses a personal opinion in this section. Try to formulate why you were affected by this topic, what has already been done before you to study it, what problems there are now and how they can be overcome.
The object is a fact, a phenomenon, a process, a subject put forward for study. The object of the study answers the question, "What (whom) are we studying?
The subject of the study can be a problem related to the object or some property of the object, its feature, characteristic, something that affects and changes the object. The object has many different subjects, but only one subject is taken for study in the course work. It is around it that the study unfolds. The subject of the study can be contained in the theme of the work or fully coincide with it.
The research problem, like the subject, is closely related to the topic. The problem can refer to some controversial idea or situation. The problem is described in the introduction. At the end of the study, you should find ways to solve it. You need to study the literature about the problem and find out how they have tried to solve it before, what options have been suggested, what you can suggest.
The goal is closely related to the object, subject, problem, and hypothesis. We already have a subject and a problem related to it. The goal is responsible for what we are going to do with it, what we want to achieve, why we raised this topic in the first place. The goal usually sounds almost like the topic of a term paper. Important: There can only be one goal per term paper.
But the objectives, in contrast to the goal, should be several. Both theoretical and practical. Tasks represent stages on the way to achieving the goal.
If there are theoretical and practical tasks, the methods must match. Theoretical methods - the use of already available information in the literature, the construction of logical relationships and inferences based on it. And practical - testing the hypothesis in practice, on real examples.
The introduction should be formatted according to the same requirements that apply to the main body. If your institution does not provide otherwise, the introduction must be as follows:
up to 5 pages in size;
font 14 Times New Roman;
indents 1.25;
margins: left 3 cm, right 1 cm, top and bottom 2 cm;
1.5 cm line spacing;
width alignment.
When creating the introduction you need to be guided by the requirements of the supervisor, university standards and general rules for writing research papers. Above discussed the content of the introduction coursework . Let's structure the information in a ready template on the example of pedagogical discipline, which can be filled with your information.
Coursework introduction example
When using the introduction template, don't forget about originality. To increase the level of uniqueness, it is best to use a neural network for writing term papers . And also read the article, which has as many as 16 ways to bypass the anti-plagiarism and increase originality .
How many pages should be the introduction to the term paper? The correct introduction of the term paper should be 1-5 pages, unless otherwise required by the supervisor.
Is it necessary to write tasks in the introduction of the term paper? Yes, in the introduction to the term paper you need to add a list of tasks.
Is it necessary to indicate the introduction to the term paper in the table of contents? Yes, the introduction to the term paper should be included in the table of contents.
Now you know how to write the introduction in term paper 2023, what the introduction should have a structure. You have a sample term paper introduction that you can download and use. And to write a term paper in a couple of days, use Retext.AI neural network .

Paper Format
Consistency in the order, structure, and format of a paper allows readers to focus on a paper's content rather than its presentation.
To format a paper in APA Style, writers can typically use the default settings and automatic formatting tools of their word-processing program or make only minor adjustments.
The guidelines for paper format apply to both student assignments and manuscripts being submitted for publication to a journal. If you are using APA Style to create another kind of work (e.g., a website, conference poster, or PowerPoint presentation), you may need to format your work differently in order to optimize its presentation, for example, by using different line spacing and font sizes. Follow the guidelines of your institution or publisher to adapt APA Style formatting guidelines as needed.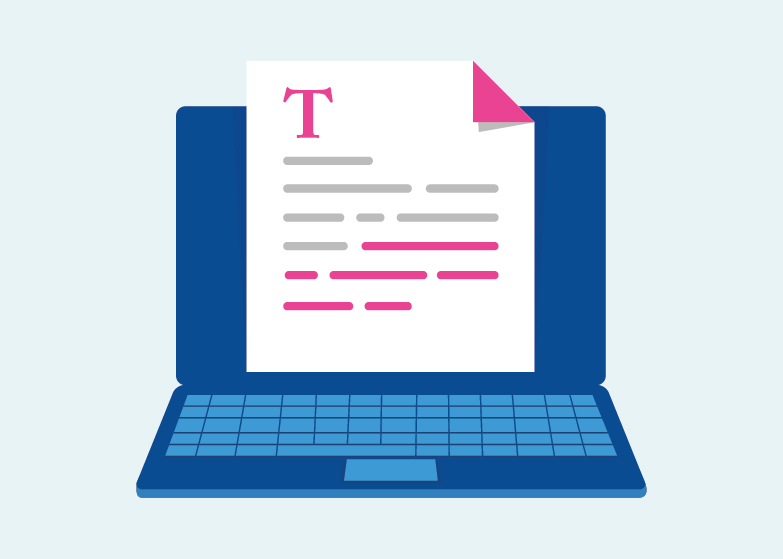 Academic Writer ®
Master academic writing with APA's essential teaching and learning resource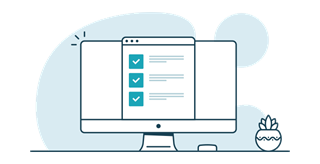 Course Adoption
Teaching APA Style? Become a course adopter of the 7th edition Publication Manual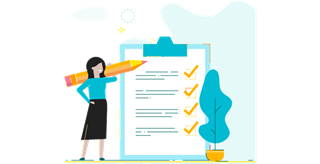 Instructional Aids
Guides, checklists, webinars, tutorials, and sample papers for anyone looking to improve their knowledge of APA Style
'ZDNET Recommends': What exactly does it mean?
ZDNET's recommendations are based on many hours of testing, research, and comparison shopping. We gather data from the best available sources, including vendor and retailer listings as well as other relevant and independent reviews sites. And we pore over customer reviews to find out what matters to real people who already own and use the products and services we're assessing.
When you click through from our site to a retailer and buy a product or service, we may earn affiliate commissions. This helps support our work, but does not affect what we cover or how, and it does not affect the price you pay. Neither ZDNET nor the author are compensated for these independent reviews. Indeed, we follow strict guidelines that ensure our editorial content is never influenced by advertisers.
ZDNET's editorial team writes on behalf of you, our reader. Our goal is to deliver the most accurate information and the most knowledgeable advice possible in order to help you make smarter buying decisions on tech gear and a wide array of products and services. Our editors thoroughly review and fact-check every article to ensure that our content meets the highest standards. If we have made an error or published misleading information, we will correct or clarify the article. If you see inaccuracies in our content, please report the mistake via this form .
How to use ChatGPT to help you write essays
ChatGPT's advanced capabilities have created a huge demand , with the 'app' accumulating over 100 million users within two months of launching. One of the biggest standout features has been its ability to compose all sorts of text within seconds, including songs, poems, bedtime stories, and essays.
Also: What is ChatGPT and why does it matter? Here's everything you need to know
Contrary to popular opinion, ChatGPT can do a lot more than just write an essay for you (which could be called plagiarism). What is more useful is how it can help guide your writing process. If you are a looking for ways to use ChatGPT to support your writing, here are five different ways to explore.
How to improve your writing process with ChatGPT
1. use chatgpt to generate essay ideas.
Before you can even get started writing an essay, you need to flesh out the idea. When professors assign essays, they generally give students a prompt that gives them leeway for their own self-expression and analysis. As a result, students have the task of finding the angle to approach the essay on their own.
If you have written an essay recently, you know this step is often the trickiest part -- and this is where ChatGPT can help.
Also: I wish I had ChatGPT when I was in college. But not for the reason you might expect
All you need to do is input the assignment topic, include as much detail as you'd like -- such as what you're thinking about covering -- and let ChatGPT do the rest. For example, based on a paper prompt I had in college, I asked:
Can you help me come up with a topic idea for this assignment, "You will write a research paper or case study on a leadership topic of your choice." I would like it to include Blake and Mouton's Managerial Leadership Grid and possibly a historical figure.
Within seconds, the chatbot produced a response that provided me with the title of the essay, options of historical figures I could focus my article on, and insight on what information I could include in my paper, with specific examples of a case study I could use.
2. Use the chatbot to create an outline
Once you have a solid topic, it's time to start brainstorming what you actually want to include in the essay. To facilitate the writing process, I always create an outline, including all the different points I want to touch upon in my essay. However, the outline writing process is usually tedious.
With ChatGPT, all you have to do is ask it to write it for you.
Also : ChatGPT productivity hacks: Five ways to use chatbots to make your life easier
Using the topic that ChatGPT helped me generate in step one, I asked the chatbot to write me an outline by saying:
Can you create an outline for a paper, "Examining the Leadership Style of Winston Churchill through Blake and Mouton's Managerial Leadership Grid"
After a couple of seconds, the chatbot outputted a holistic outline divided into seven different sections, with three different points under each section.
This outline is thorough and can be condensed for a shorter essay, or elaborated on for a longer paper. If you don't like something or want to tweak it further, you can do so either manually or with more instructions to ChatGPT.
3. Use ChatGPT to find sources
Now that you know exactly what you want to write, it's time to find reputable sources to get your information from. If you don't know where to start, like with all of the previous steps, you can just ask ChatGPT.
All you need to do is ask it to find sources for your essay topic. For example, I asked it the following:
Can you help me find sources for a paper, "Examining the Leadership Style of Winston Churchill through Blake and Mouton's Managerial Leadership Grid."
Also : The best AI chatbots: ChatGPT and other interesting alternatives to try
The chatbot output seven sources, with a bullet point for each that explained what the source was and why it could be useful.
The one caveat you will want to be aware of when using ChatGPT for sources is that it does not have access to information before 2021, so it will not be able to suggest the freshest sources. However, it is a start.
4. Use ChatGPT to write a sample essay
It is worth noting that if you take the text directly from the chatbot and submit it, your work could be considered a form of plagiarism, since it is not your original work. As with any information taken from another source, text generated by any AI should be clearly identified and credited in your work.
In most educational institutions, the penalties for plagiarism are severe, ranging from a failing grade to expulsion from the school.
Also : ChatGPT is changing everything. But it still has its limits
If you want ChatGPT generate a sample piece of text, put in the topic, the desired length, and watch for what it generates. For example, I input the following text:
Can you write a five-paragraph essay on the topic, "Examining the Leadership Style of Winston Churchill through Blake and Mouton's Managerial Leadership Grid."
Within seconds, the chatbot output exactly what I asked for: A coherent, five-paragraph essay on the topic which can help you to guide you in your own writing.
At this point it's worth remembering how tools like ChatGPT work: They put words together in a form that they think is statistically valid but they don't know if what they are saying is true or accurate. That means you might find invented facts or details or other oddities. It won't be able to create original work because it is simply aggregating everything it has already absorbed. It might be a useful starting point for your own work, but don't expect it to be inspired or accurate.
5. Use ChatGPT to co-edit your essay
Once you've written your own essay, you can use ChatGPT's advanced writing capabilities to edit it for you.
You can simply tell the chatbot what you specifically want it to edit. For example, I asked it to edit for essay structure and grammar, but other options could have included flow, tone, and more.
Once you ask it to edit your essay, it will prompt you to paste your text into the chatbot. Once you do, it will output your essay with corrections made. This could be the most useful tool as it can edit your essay more thoroughly than a basic proofreading tool could, going beyond spelling.
You could also co-edit with the chatbot, asking it to take a look at a specific paragraph or sentence and asking it to rewrite or fix it for clarity.
For a better document collaboration experience, try these tips
How to use ChatGPT: Everything you need to know
The best AI chatbots: ChatGPT and other interesting alternatives to try
Guide on Perfect Compare and Contrast Essay with Tips
What is Compare and Contrast Essay: Definition and Purpose
Essay writing is a common task for students at all levels of education. Whether a short assignment for a class or a lengthy thesis for a degree, students must often produce well-written and researched essays. While some students find essay writing to be an enjoyable challenge, others struggle with the task and find it to be a daunting and overwhelming experience. Yet, regardless of one's writing abilities, essay writing is a valuable skill that can benefit students throughout their academic and professional careers.
If you've been assigned to write a college paper and wonder what is compare and contrast essay, then you've come to the right place. This kind of essay is a typical academic assignment that entails comparing and contrasting two or more concepts while assessing their similarities and contrasts. A compare and contrast essay aims to provide insight into the relationship between the subjects being compared and to explore their characteristics and features. This type of essay can be used to compare and contrast a wide range of topics, such as historical events, literary works, scientific theories, or even different types of food.
By examining the similarities and differences between the subjects, you can offer a deeper understanding of both topics and often discover unexpected connections. In the following paragraphs, we will delve deeper into the definition and purpose of this type of writing process and provide an example of compare and contrast essay outline along with much more!
How to Write Compare and Contrast Essay: Easy Steps
Learning how to write a compare and contrast essay might be tricky for many students. But anyone can learn how to create a good one with the proper approach and certain fundamental criteria. Middle, high, and college students are frequently given this type of writing to produce.
In the following paragraphs, we will explore some easy steps you can follow to effectively compare and contrast two or more subjects and create a well-organized, cohesive essay highlighting similarities and differences.
Brainstorm Some Compare and Contrast Essay Ideas
Brainstorming different ideas is an essential step in any creative process, whether you're working on compare and contrast essay topics, developing a new product, or solving a complex problem. By generating a wide range of ideas, you can explore different perspectives, uncover new insights, and discover unexpected solutions. Brainstorming can also help you break out any preconceived notions or limitations, allowing you to approach a problem or project with a fresh perspective.
There are several options for creating a comparison and contrast essay example. Start by generating thoughts that contrast and compare two or more objects, individuals, or concepts. Some ideas to consider might include comparing and contrasting different cultures, religions, historical events, literary works, movies, or even types of pets. 
Another approach might be to compare and contrast various technological advancements, scientific theories, or social issues. By taking the time to brainstorm ideas, you'll be able to choose a topic that's interesting, engaging, and thought-provoking, setting you up for success in crafting a compelling compare and contrast essay.
Need Professional Writers Help for a Compare and Contrast Essay?
Don't hesitate to contact our experts
Identify Commonalities and Disparities Among Selected Compare and Contrast Essay Topics
When identifying commonalities and disparities among selected compare and contrast essay topics, focusing on the most relevant and significant differences and similarities is essential. Start by selecting two or more topics that have some connection or relationship to each other, such as two different cultures, two types of technology, or two historical events. Then, look for key themes, ideas, or features shared or differences between them. These may include common values, historical contexts, geographical locations, or even cultural practices. By identifying these commonalities and disparities, you'll be able to craft a compelling essay that not only highlights the similarities and differences but also explores their implications and significance.
Choosing topics that interest you and are familiar enough to research effectively is crucial. Make sure to focus on specific aspects and themes rather than trying to cover too much ground. It can be helpful to create a chart or diagram to visualize two subjects and all their similarities and differences. Additionally, be sure to develop a clear and concise thesis statement that reflects the main argument or purpose of the essay. Finally, make sure to organize the essay logically and coherently, using transitions and supporting evidence to effectively connect the similarities and differences.
Search for free compare and contrast essay examples online and review their structure to get even more clarification about contrast essay writing. Or you can just easily use the help of essay writers , who can do your paper perfectly.
Choose a Structure of a Compare and Contrast Essay
An important stage in the writing process is selecting the structure of a comparison and contrast essay. There are many alternative frameworks, each with advantages and disadvantages.
One popular method is subject-by-subject structure . The essay compares and contrasts one subject at a time in this structure. For example, comparing and contrasting two novels, the essay would first discuss all the similarities and differences of one novel and then move on to the other.
Another structure is the point-by-point method , which is the most commonly used in this type of essay. In this structure, the essay compares and contrasts each point of one subject with the corresponding point of the other subject. This method can be more effective when there are numerous similarities and differences to compare.
A third structure is the compare then contrast method . In this structure, the essay first focuses on the similarities between the subjects and then shifts to discussing the differences. This method can be useful when the similarities and differences are not immediately obvious and must be brought to light.
Ultimately, the structure choice will depend on the specific compare and contrast essay ideas, the amount of information to compare and contrast, and the writer's preferences. However, it's important to remember that whichever structure is chosen, the essay should have a clear and concise thesis statement summarizing the main points of comparison and contrast. Additionally, use clear transitions and evidence to support the comparisons and contrasts throughout the essay.
Are You Getting Tired of All the Approaching Deadlines?
Hand your essays to our pro writers and free up your time
Form a Compare and Contrast Essay Outline and Start Writing
Outlining is an essential part of the essay writing process. It entails organizing your essay before you start writing by developing a structure. Many techniques can complete this process, including mind mapping, formal outlines, and brainstorming. Regardless of the method, outlining is crucial for a compare and contrast essay writer.
Here is a sample of a compare and contrast essay outline on two different types of pets, dogs, and cats:
I. Introduction
A. Hook statement
B. Background information on dogs and cats
C. Thesis statement
II. Body Paragraphs
Body Paragraph A: Characteristics of dogs
Physical appearance
Personality traits
Training and behavior
Body paragraph B: Characteristics of cats
III. Comparison of dogs and cats
Similarities in physical appearance
Differences in personality traits
Comparison of training and behavior
IV. Conclusion
A. Restate thesis
B. Summarize main points
C. Final thoughts on which pet is better
Note that this is just a sample outline, and the actual content of the essay may differ. However, this outline provides a clear structure for organizing the essay and ensuring it covers all necessary points of comparison and contrast. Make sure not to talk solely about one subject and find the balance. If you need a professional writer to do your assignment, use the following words ' do my homework ' and consider it done.
Compare and Contrast Essay Topics
To examine the similarities and contrasts between two or more subjects in academic writing, compare and contrast essays constitute an accepted and effective format. These essays provide a unique opportunity for writers to analyze and synthesize information, helping to develop critical thinking and analytical skills. Choosing the right topic for writing compare and contrast essay examples is the first step in crafting a successful paper. With so many options available, there is sure to be a topic that interests and challenges you.
We gathered a list of 20 compare and contrast essay topics you can use to write your perfect paper:
Harry Potter: Books or Movie
The way people live in Asia compared to Europe
Comparing the difficulty of Math and English classes
Comparing the relative danger of hurricanes and tornadoes
Which is more effective: Early morning workout vs. Late night
Differences between Ph.D. and Master's Degree
Comparing and contrasting similarities and differences between Economics and Management
Comparing Video Conferencing and In-person Meetings
Analyzing the Impact of Social Media: Positive or Negative?
Comparing and Contrasting Osteopathic and Allopathic Medicine
Urban vs. Rural Living: Differences and Similarities
Comparing the Need for Mobile First Aid Stations in Cities with Local Hospitals
Exploring the Existence of Aliens: Fact or Fiction
The Pros and Cons of a Vegetarian vs. a Meat-Based Diet
The Differences and Similarities between Public and Private Universities
Comparing Online Tutoring and In-Person Home Tutoring
Applying Theories in Physics to Everyday Life: A Comparative Analysis
Comparing the Destructive Impact of Earthquakes and Tsunamis
The Advantages and Disadvantages of Renting vs. Owning a Home
The Similarities and Differences between Buddhism and Hinduism
Further Academic Assistance
Suppose you can't envision yourself as a compare and contrast essay writer and still need help with your paper. In that case, you can easily ask us, ' do my essay for me ,' and our experts will provide the perfect piece that meets your assignment's requirements and expectations.
You can even ask them to ' write my book report ' and be sure that your task will be of the highest quality and delivered by the agreed-upon timeframe.
Our Latest Blog Posts
Recent Posts
Overcoming Emotional Problems Whilst Studying
A guide to mature finance, funding and affordability
6 things to consider when choosing the right postgraduate course for you
The Viva Exam: things to consider when preparing for your exam
Four types of essay explained
Top tips for meeting urgent essay deadlines
How to embrace university as a mature student
Dissertation vs thesis: what's the difference?
Everything you need to know about postgraduate study
Being a university student during COVID-19
Academic News
Custom Essays
Dissertation Writing
Essay Marking
Essay Writing
Essay Writing Companies
Model Essays
Model Exam Answers
Oxbridge Essays Updates
PhD Writing
Significant Academics
Student News
Study Skills
University Applications
University Essays
University Life
Writing Tips
How to structure an essay
(Last updated: 13 May 2021)
Since 2006, Oxbridge Essays has been the UK's leading paid essay-writing and dissertation service
We have helped 10,000s of undergraduate, Masters and PhD students to maximise their grades in essays, dissertations, model-exam answers, applications and other materials. If you would like a free chat about your project with one of our UK staff, then please just reach out on one of the methods below.
This guide is for anyone looking to vastly improve their essay writing skills through better knowledge what is meant by good 'essay structure'.
Essay writing is a key component to academic success at every level. It is, essentially, the way in which people within the academic community communicate with each other. Thus, there are fundamental ways in which academics structure their work and formal ways of communicating what they have to say. Writing essays is not simply a hoop for students to jump through. The vast majority of instructors and professors also write essays at a professional level, and they do not ask of their students anything less than the standard that is asked of them.
Where too many students go wrong in writing their essays is in either failing to plan ahead (not giving sufficient, care, thought, or time to the process) or in not understanding the expectations of essay writing. Of these expectations, appropriate and effective essay structure is critical. Students often lose valuable marks by failing to structure their essays clearly and concisely to make the best of their ideas.
So how do you structure academic writing? What is the best essay structure format?
First, consider what an essay is . What is it supposed to do? At its core an essay is simply an argument . Now, by argument we don't mean a slanging match between two angry people. Rather, we are talking about a formal argument. An idea or a claim, which is supported by logic and/or evidence.
Imagine the following scenario: you feel the time has come to approach your boss about getting a raise at work. Imagine yourself walking into your supervisor's office and requesting that raise. Almost automatically, your mind formulates a rhetorical structure. There are effective and ineffective ways of asking of making such a request. The effective strategy will have a logic and an order. You will firstly claim that you deserve a raise. And you will give evidence to support why you deserve that raise. For example: you are a hard worker, you are never late, you have the admiration and respect of your colleagues, you have been offered another position elsewhere and you want the pay matched. And so on. And you would probably wrap up your discussion with an overview of of why giving you more money is important.
And that is fundamentally an essay. Every good essay has three basic parts: an introduction, a body, and a conclusion.
This simple guide will show you how to perfect your essay structure by clearly introducing and concluding your argument, and laying out your paragraphs coherently in between. Your essay writing can be dramatically improved overnight simply by using the correct essay structure, as explained below.
Where the essay starts
When you are writing an essay , every sentence and every paragraph is important. But there is something extra important about introductions. Just like going out on a date for the first time, you want the introduction to be just right, almost perfect. You want to put your best self forward and create a great first impression.
You should already know this, but most professors and instructors will start grading your work in their head as soon as they begin reading it. They will be sorting your essay, maybe not in terms of a grade, but most definitely in terms of strong/weak, interesting/dull, or effective/ineffective. And most will have some notion of where your essay falls on that scale before they even finish the introduction. It will be the rarest of markers who withholds judgement until the end. The introduction is something you absolutely must start strong.
Always develop an introduction that clearly sets out the aims of what you are about to write and, if applicable, refers to the subject under investigation. State what the essay will try to achieve and briefly mention some of the main points you will consider. The idea is to give the marker an overview of your argument, to show that your thought process is logical and coherent and that you have carefully thought the question through. Don't try to go into any of your key points in depth in your introduction – they will each be covered by a full paragraph later on. If the question is an 'either or' or a 'how far do you agree' question, it is useful to set out both sides of the argument briefly in the introduction in preparation for exploring the two sides later in the essay.
Think of your introduction as a thumbnail picture of the whole essay. Anyone, but especially the marker, should know the essay subject and how you intend to prove or disprove it, just from having read just the introduction.
Take the following example:
You have been given this assignment: The main purpose of Gothic fiction is to break normal moral and social codes. Discuss.
A strong introduction should read something like this:
It is certainly true that many works of Gothic fiction manifest the transgression of normal moral and social codes as their major theme. Their emphasis on female sexuality, their breaking of the boundaries between life and death and their shocking displays of immoral religious characters would all suggest that this is indeed the case. However, it is also important to consider other major aspects of the genre that might be considered equally important in purpose, such as its fascination with the supernatural, its portrayal of artificial humanity and its satirical social attacks. This essay will explore these conflicting purposes with reference to several different Gothic texts to discover what might be best described as the 'main' purpose of the genre.
Reread that paragraph. Does it tell you what the topic of the essay is? What the point is? What the essay plans to do? Now, without reading think about just the size of that paragraph. If a marker were to see an introduction that were any less than that they would automatically know, without even reading a word, that the topic was not going to be well introduced. That is not to suggest you simply fill up the paragraph, but that a certain amount of information in the introduction is expected.
It is worth pointing out that in a much longer essay an introduction does not need to be limited to a single paragraph. Generally, however, it will be.
The body of your essay
The second part of the essay is the body. This is the longest part of the essay. In general, a short essay will have at least three full paragraphs; a long essay considerably more.
Each paragraph is a point that you want to make that relates to the topic. So, going back to the 'give me more money' example from earlier, each reason you have for deserving a raise should be a separate paragraph, and that paragraph is an elaboration on that claim.
Paragraphs, like the essay overall, also have an expected structure. You should start a new paragraph for each major new idea within your essay, to clearly show the examiner the structure of your argument. Each paragraph should begin with a signpost sentence that sets out the main point you are going to explore in that section. It is sometimes helpful to refer back to the title of the essay in the signpost sentence, to remind the examiner of the relevance of your point. Essay writing becomes much easier for you too this way, as you remind yourself exactly what you are focusing on each step of the way.
Here's a signpost sentence example: One important way in which Gothic fiction transgresses normal moral and social codes is in its portrayal of the female heroine.
Further sentences in this paragraph would then go on to expand and back up your point in greater detail and with relevant examples. The paragraph should not contain any sentences that are not directly related to the issue set out in the signpost sentence. So you are writing an essay that clearly separates its ideas into structured sections. Going back to the wage-raise example: in the middle of talking about how punctual you are, would you start talking about how you are a good colleague, then about that client you impressed, and then talk about your punctuality again? Of course not. The same rules apply: each paragraph deals with one idea, one subject.
The end of your essay
The last section of your essay is the conclusion. In general, this will also be a single paragraph in shorter essays, but can go on to two or three for slightly longer discussions.
Every well-structured essay ends with a conclusion . Its purpose is to summarise the main points of your argument and, if appropriate, to draw a final decision or judgement about the issues you have been discussing. Sometimes, conclusions attempt to connect the essay to broader issues or areas of further study.
It is important not to introduce any new ideas in the conclusion – it is simply a reminder of what your essay has already covered. It may be useful again to refer back to the title in the conclusion to make it very clear to the examiner that you have thoroughly answered the question at hand. Make sure you remind them of your argument by very concisely touching on each key point.
Here an example of an essay conclusion:
Overall, whilst it is certainly true that the characters, plots and settings of Gothic fiction seem firmly intended to break normal moral and social codes, the great incidence within the genre of the depiction of the supernatural, and in particular its insistent reference to social injustice and hypocrisy might suggest that in fact its main purpose was the criticism and reform of society.
But where do I start???
Now you should have a solid grasp of a typical essay structure but might not know how to actually begin structuring your essay. Everyone works differently. Some people have no trouble thinking everything out in their head, or putting together a plan, and starting with the introduction and finishing with the conclusion.
One surefire way to make your life easier is to, in the first instance, write out an essay plan . Jotting down a plan where you create a structure, which details what your essay will cover, will save you time in the long run - so we highly recommend you do this!
When planning your essay structure, we suggest writing from the inside out and doing the body paragraphs first. Since each body paragraph is a main idea, then once you know what your main ideas are, these should come fairly easily. Then the introduction and conclusion after that.
If you're really struggling - or just curious - you can also look into the Essay Writing Service from ourselves here at Oxbridge Essays. We can put together a comprehensive essay plan for you, which maps out your essay and outlines the key points in advance, and in turn makes the writing process much easier.
One final thought to remember: good essays are not written, they are rewritten . Always go over your first draft and look for ways to improve it before handing it in.
Essay exams: how to answer 'To what extent…'
How to write a master's essay
essay structure
writing a good essay
writing tips
Writing Services
Essay Writing Services
Dissertation Writing Services
Essay Plans
PhD Proposals
Editing Services
Proofreading Service
Editing Service
Academic Editing Service
Additional Services
Marking Services
Consultation Calls
Personal Statements
Frequently Asked Questions
Fair Use Policy
Policy for Students in England
Become a Writer
Affiliate Login
Privacy Policy
Terms & Conditions
Payment Methods
Cryptocurrency payments.